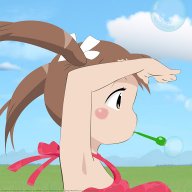 slacker
Staff member
Super Moderator
Emperor
Akiba-Online has a new sponsor for downloaders.
From
Zevera
:


"New Zevera is here: Get a premium Account and save your money!
Expect a new Design, a new Vision & a whole new downloading Experience.
The
revolutionary multihoster
that shaped the way we download, is stepping up and ready for even more challenges. Expect to be surprised and enjoy a brand new redesigned, over the top
Zevera
Experience NOW!
The new and improved Zevera.com is giving you 118 different file-hosters with 1 Account so
you can save money on Premium Accounts and time on different on click hosters.
Add to the above the fact that
Zevera
is also very
simple to use
, comes with a Full-Money Back Guarantee, and offers the user monthly packages or GB packages (for those who don't like expiry dates) and you have yourself a 100% complete downloading solution.
If you love downloading you simply must try out the new Zevera Experience!
So don't wait any longer!
Select the Premium Package that suits you best and Download Everything with 1 Account!"