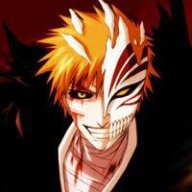 Jul 23, 2008
9,199
16,547
Joe Bob says check it out! (Anyone else remember Joe Bob Briggs?)
Love Joe Bob! Of course he specialized in "B" movies. I miss Elvira too.....
So, I guess I can see why other like
Gotham
. I had to get over the bastardization of some of the characters from the comic series (no need to go into details, either you know what I am talking about or you don't). The writing is really quite clever, for the majority, and the acting is decent as is the directing, costumes and photography. Nothing earth-shattering but I find it entertaining.
I am actually glad it is the last season of
The Good Wife
, I have really hated almost every episode this season. Rarely have I seen such a nosedive in writing. If it wasn't for curiousity as to how they are going to end the series I would just ditch the show, I might still. Honestly, you are probably better off watching reality tv or the weather channel for entertainment. Well...maybe it isn't that bad (close though) but the clever writing of years ago is most certainly a thing of the past. Most of the old writers must have started their new jobs already.