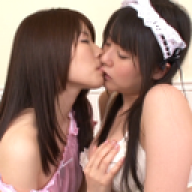 Grand Wizard
Staff member
Super Moderator
Uploader
Can you cut the vob file with something like
http://www.videohelp.com/tools/Mpg2Cut2
instead of putting it into an mkv file, just to make sure the mkv doesn't mess some things up.
Did you rip the physical DVD yourself or did you download the iso from somewhere(if so, can you tell me the file size, to make sure it wasn't compressed with dvdshrink)?
Just did a quick check since I'm running out of time but nothing seems to indicate that there's something wrong with it at first glance. What makes you think it's not interlaced?
Edit: There's also nothing to indicate it's properly interlaced and you also did a 30fps rip so can't tell if the full motion of interlaced is there or not.
QTGMC can handle progressive content too so it'll process a progressive DVD just as well.
Last edited: