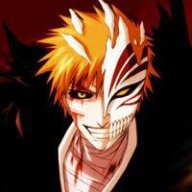 Jul 23, 2008
9,199
16,547
Filmography

World Apartment Horror (1991) Script writer, based on Kon's own manga of the same name.
Roujin Z (1991) Background animator.
Hashire Melos! (1992) Layout
Patlabor 2 (1992) Layout
JoJo's Bizarre Adventure (1994) an animator on episode 2. Writer and director of episode 5.
Memories (Magnetic Rose) (1995) as a writer, background designer and layout.
Perfect Blue (1998) Director
Master Keaton (1998) as an animator on episode 15
Detatoko Princess (1998) as an animator
Millennium Actress (2001) Director, original story writer and character designer
Tokyo Godfathers (2003) Director and original story writer
Paranoia Agent (2004) Director and writer and storyboards for the opening and episodes 1, 9 and 13.
Paprika (2006) Director
Good Morning (part of Ani*Kuri15) (2008)
Dreaming Machine (TBA) Director and writer, to be released posthumously.

Manga

Toriko (虜) - 1984 manga debut, a doujinshi work, won the 2nd place Tetsuya Chiba Award for "Superior Newcomer".[12]:14 It is not related to the Mitsutoshi Shimabukuro manga Toriko.[38]
Kaikisen (1990)
World Apartment Horror (1991)
Tropic of the Sea (海帰線) Released in 1990, published in Young Magazine by Kodansha. Translated into English in 2013 by Vertical, Inc.
Akira. Assistant artist.
World Apartment Horror (ワールド・アパートメントホラー). Based on the original work of director Katsuhiro Otomo.
Seraphim (セラフィム 〜2億6661万3336の翼〜). An obscure collaboration with Oshii Mamoru that ran from May to November 1994 in Animage.
OPUS - An incomplete manga that was released bi-monthly in Comic Guys from 1995-1996.[39] It was collected and re-released in December 2010.

Literary works

"KON'S TONE – the Road to Millennium Actress" (「千年女優」への道〜)(2002, Shoubunsha)
source:
https://en.wikipedia.org/wiki/Satoshi_Kon
Personally I have no problem with the way he lived his life. Each must follow his or her own path. One thing is for sure about life, no one gets out of it alive.
I will put Millenium Actress, Perfect Blue, Paprika and Tokyo Godfathers on my top to do list for the anime torrent section. Should be up tomorrow or the day after at the latest. Paranoia agent was fucking great too, though a little off the wall like most of Satoshi Kons' anime. Reccomended viewing and I might post that as well.
Later
Ceewan
Last edited by a moderator: