Sarasa Hara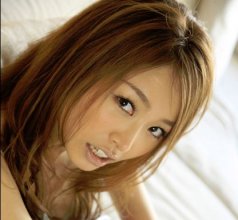 Birthdate: June 20, 1984
Zodiac: Gemini
Birthplace: Tokyo
Height: 166 cm (5'5")
Measurements: 33D-22-32 (85cm(D)-57cm-82cm)
Blood Type: O
Hobbies: Listening to music
Special Skills: Table Tennis
Sarasa Hara initially debuted with Max-A, and her first video, New Comer (XV-514), was released at the end of March 2007. Her impact on the JAV industry was immediate, as the following write-up from the
Sarasa Hara listing on ActionJAV.com
suggested:
There's one nice thing about girls born in big cities. They know how to present themselves. Sarasa Hara is a Tokyo native with a beautiful body, one of the flattest stomachs in recent memory, a big shiny mane of hair, and a gorgeous dimpled smile....

Sarasa is portrayed gorgeously in the Max Girls compilations she is featured in... but it is from Sarasa's solo work that you can really get to know why this newcomer is making such a splash.

Sarasa Hara's debut title, "Newcomer", is an amazing start to her collection. She is clearly unsure of herself, but the veteran actors who help her open up on camera make this a document worth notice. Sarasa really finds herself in this one, and you'll want to watch this flower take bloom over and over again. Sarasa's wide white grin is comforting in the very hot "Tsubaki". This is one with a lot of straight-up sex in a variety of situations. You can't fake a shower scene, and Sarasa looks amazing. Again, Sarasa lets it all out in the open in "Erotic Body" which showcases her beautiful features in some very erotic outdoor scenes, as well as some indoor strip sessions. You could bounce a quarter off that tight stomach, but why stop with coins?"
​
Much to her fans' dismay, Sarasa suddenly stopped performing at the end of 2010. Her departure from the scene was unexpected, but as
Zophos
pointed out in the Scanlover forum:
Sarasa had a great run with Idea Pocket, starting as a fresh faced teen and growing into a stunning woman, petite body, pretty face, eyes and smile, great legs, killer abs; there's nothing I don't like about this woman. As cute as she is in pictures, she appears more stunning in her scenes. She's truly one of those women who could have been a model and you feel kind of amazed that she even did porn and feel lucky to have such a legacy of films to enjoy....
​
Iroha Natsume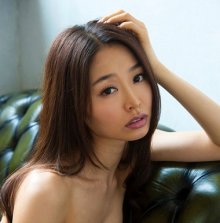 Happily, Sarasa reappeared under the Moodyz banner in July of 2013 as Iroha Natsume. Since then, she has been featured in a number of Attackers videos. The reason for her disappearance was never fully revealed, as Scanlover contributor
Yourmother
's translation of her Moodyz interview indicates:
1. Why did you decide to come back?
A: There are things I have yet to do. I talk about it in this work so please watch it.
2. It's been 2 years since your last work, did you ever feel lost during filming?
A. Coming back I felt home and I never felt lost. While I was doing it, it just came back to me and I was able to enjoy it all.
3. You have the same great body as ever. How do you maintain it?
A. I love doing situps and I do them everyday!
4. Are there any hobbies or things you have gotten into lately?
A. I've been drinking coffee lately so I like going to lots of cafes. I like traveling too.
5. Can you tell us what will we see in this work?
A. It's been 2 years and I was really nervous but I really tried to be enthusiastic and passionate.(hard word to translate) The actor(s) for the best threesome I had, I got to work with again so I felt really at ease. At that section the real me was really exposed.
6. After this what kind of AV work do u want to do?
A. Its been awhile so I want to do some cosplay like nurse or stewardess. I want to be fucked while wearing a cosplay hat. (fucked implied but not said)
7. What would you like to say to your fans?
A. I want people to please watch the adult Natsume Iroha.
Resources
Sarasa Hara
Iroha Natsume
Sarasa/Iroha Movie Subtitles
A number of Sarasa/Iroha's fans have cooperated to generate accurately translated English subtitles for her movies. Many of these have been donated; others are available for a small fee that has been used to defray the cost of translation. You will find many of these with a quick search of:
akiba resident JAV subtitlers & talk of JAV subtitles*NOT A SUB REQUEST THREAD*
Last edited: