Hi guys,
I thought i would start another poll to see if there are any like minded individuals who are looking to see JAV movies translated. This will be my third thread of this kind, following
here
and
here
, and i have a selection of movies in mind which i was considering having translated.
If you would also like to see these movies translated and are willing to send a donation (usually $11 USD) to purchase said translation, then simply vote on the movie in the poll above. You can vote on as many movies that you want but please do so with the intention of making a donation if the movie is selected for translation.
The movie sub will only be distributed to those that make a donation. Ideally, it would be better if the donation would be made in advance, but you can still purchase the sub after release, though the price will be slightly higher.
The poll is only to see just how much interest is potentially in the project. I will usually select the movie that has the most votes every few weeks or so, and setting up a 'crowdfund' project with my chosen translator, EroJapanese.
They have been proven to be a very reliable, efficient, and cheap translator over many months and we have been able to achieve a very good working relationship with them. Not only are they happy to work as a translator, but also have helped promote our project on their website and newsletter to gain more donations. The payment process is very simple to follow, though a work around is needed to ensure that we don't violate any policies regarding a certain well known international payment system. Therefore, i will only divulge full payment information in a private conversation page set up for those that vote.
To summarize the process;
I have created a poll of a few movies that i would like to see translated.
If you would be willing to donate towards the translation of the movie then place your vote. You can vote for as many movies that you like.
The movie that has the most votes or reaches 10 votes will be selected to be translated.
I will contact our translator to acquire a price that they would accept to translate the movie for us.
Once i know how much the translation will cost, i will contact all those that voted for the movie and we can begin raising funds.
Payments will be sent to the translator and once the order is placed, we will receive an estimated delivery date for the sub. All donators will receive the sub by e-mail once completed.
Feel free to ask any questions below regarding the movies or the process of donating.
If the movie does not reach the target by the delivery date, i will complete the payment. Rest assured, if you make a donation, you will receive the sub once completed.
I also want to point out that movies on the poll are not the only movies that i will select for translation. Other movies that take my fancy will be selected too and i will post details of them on this thread. If you have seen my previous thread, you can see pretty much how this will go.
Also, if you have any movies you're interested in or have set up projects of your own, then please feel free to post them here. I don't mind discussion over potential movie translations or just general chat about subtitles in JAV. In fact, i encourage it.
Here's some more information of the movies in the poll;
CMD-003
Mizuna Wakatsuki - Temptation In The Beauty Salon
The third in a very interesting series, one in which an actress plays a horny hairdresser, who not only handles her customers barnets, but is also happy to service their junk too. From simple blowjobs to full on sex scenes, there is a great level of naughtiness in the movie as they are doing it even when there are other people in the store. It really heightens the level of eroticism to have this take place in a public environment.
I love the fact that this is done in what appears to be a real salon, and not just set up cheaply in a house living room as other series have done. The authenticity really gives the series a real boost as we can better imagine this as something real.
Mizuna herself looks great, her curvy figure looks terrific in a series of sexy outfits that show off her tremendous bust. Her cheerful manner, and ease at appearing comfortable chatting away to her guests is why i really think this would make a great translation. It really is nice to see such a nice smile, even when she is getting down to business, her mischievous grin is a great giveaway to how naughty and cheeky this movie is, especially when there are other customers and hairdressers in the store.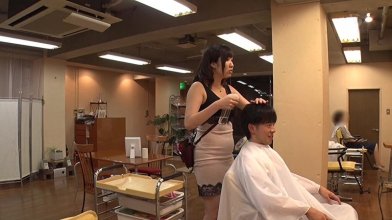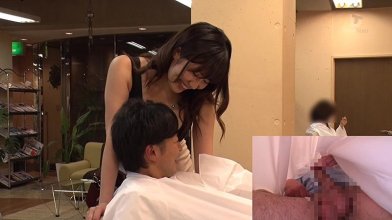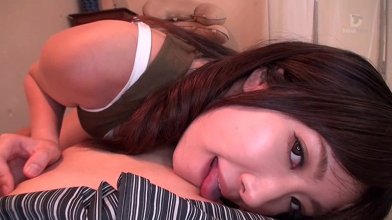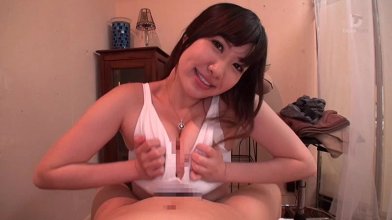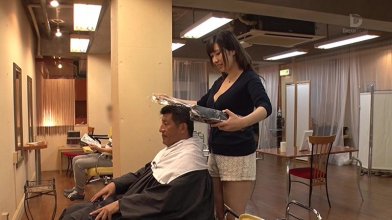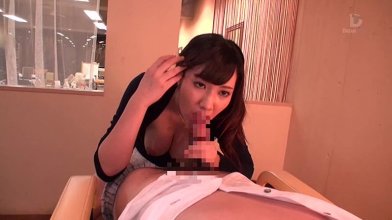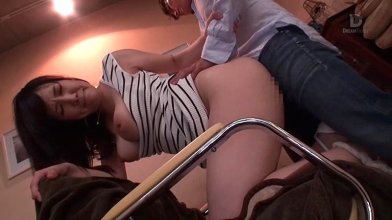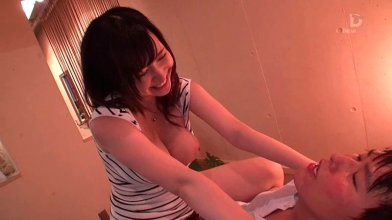 DVDES-920
AIKA - I Thought He Was Just a Kid But I Was Wrong... An Older Bitchy Gal Opens Her Eyes to Young Cock and Shotacon!
Can't not have a shotacon movie and seeing as we have had so much success with them before, i'm hoping for more of the same with this title from Deep's. They seem to have halted their shota output as of late so i had to go back over a year to this one but it is one of the best so it's well worth doing. I always enjoy the plot based theme of these movies, seeing her going from unsure and reluctant at first, to full on sex beast by the end.
AIKA looks amazing, and though i'm not into the whole GAL look, i can't ignore her movies for long. The way she takes command of the two boys is so sexy, and just like with DVDES-813, gives it a more light hearted and fun feel.
The first scene as they play twister is a must watch, it's so sexy seeing her having to bend and stretch, giving us a great view of her figure, and later we see her with one of the boys, fucking him behind her boyfriend's back. A real sexy and naughty scene, one i really enjoyed for it's cheekiness. The last scene is an awesome threesome with the two boys going back and forth, tag teaming her into orgasmic bliss. We even see her with a baby bump at the end, giving us a well rounded ending. Those boys did good!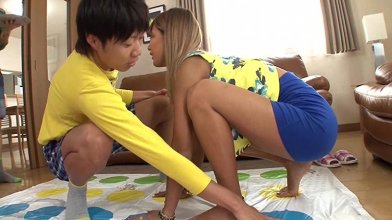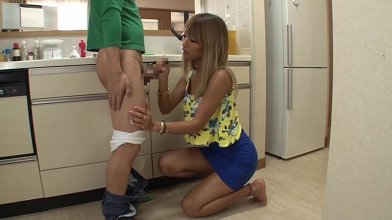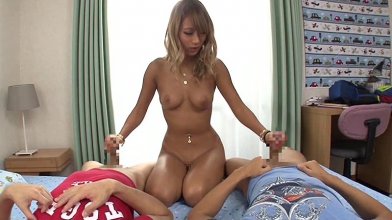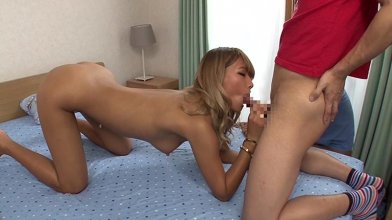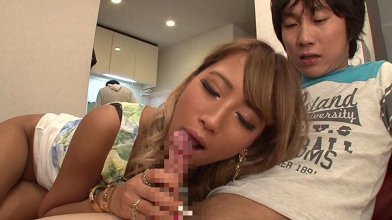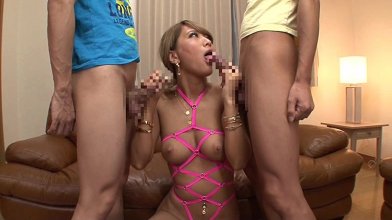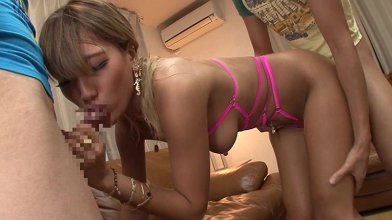 FSET-651
Miho Tsuno, Yuna Takase, Aoi Shirosaki- "It'll Be OK As Long As No One Finds Out!" I Fucked My Wife's Friend Who Tempted Me Behind My Wife's Back
A really naughty, sexy, fun movie this one! Miho, Aoi and Yuna all look great and they're at their devilish best as they cheat their best friends by seducing their husbands right behind their backs.
The level of eroticism is given a great boost by the way they jump on the guys right after their wives back is turned, and the fact each scene plays out differently is good to see. So often these multiple story movies just have the same scene repeated, just with another actress, but in this, the way each husband is seduced is quite different in each part so it's well worthy of translation.
I love how in the first scene Aoi seeks the guy out as he is sleeping in bed next to his wife before fucking his brains out right next to her. Yuna goes one better by actually managing to start on the guy as he has sex with his (blindfolded) wife, a great twist there, before they eventually fall into the next room for some hot and heavy action. Miho looks the picture of innocence in her scene, but looks can be deceiving as we know, and she soon has the guy wrapped around her finger (or fingers) as a swift cheeky handjob is later followed with a hot and heavy sex scene, all just out of the eye of his wife.
An extraordinarily sexy movie, for sure!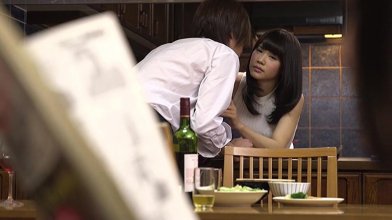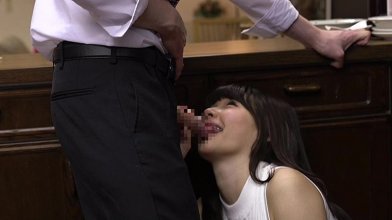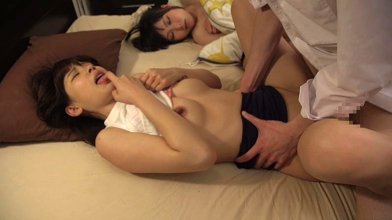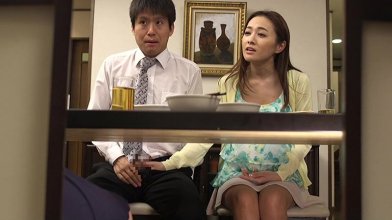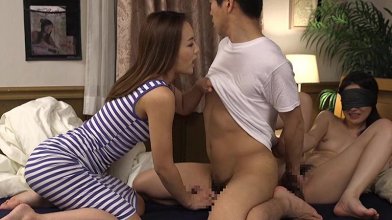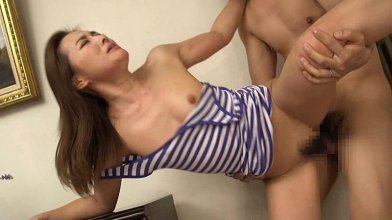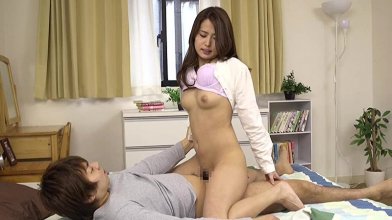 FTN-043
Aya Misaki - Stealing another's lover 17
What i really liked about this movie was that it had a full plot throughout, a horny husband encouraging his wife in ever increasing exhibitionism, eventually leading to some hot and heavy cheating action. The performance of Aya, in playing the shy and reluctant housewife pushed in to opening up to her own sexuality, is a revelation. She is so cute and has a great figure but her performance is what stood out for me. Her role was played perfectly from start to finish.
There's plenty of dialogue throughout, starting with the husband trying to persuade her to show herself off online to a dinner with two workmates which leads to a fantastic threesome. Having the translation will make the movie so much hotter as we get to know fully what is going on. Drunk Aya is so cute too! Whether the husband knows she's cheating on him, i'm not sure, but it's all played out with a sense of netorareness which just adds to the eroticism of the movie.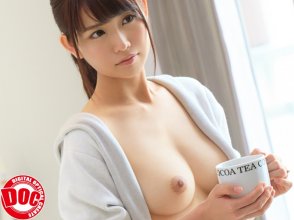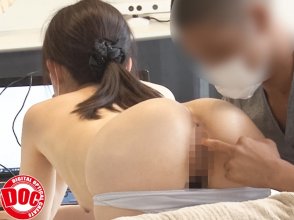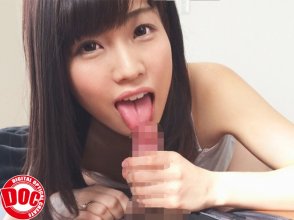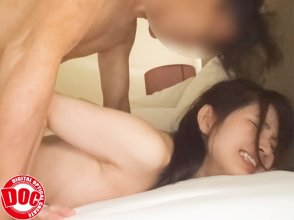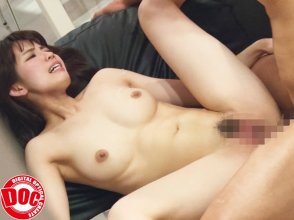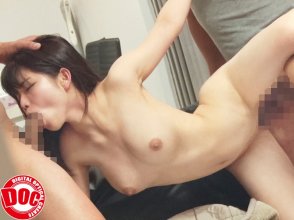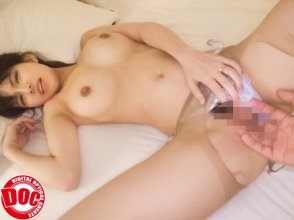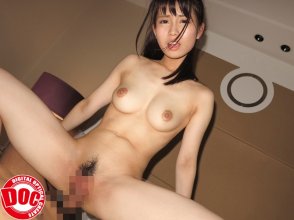 SNIS-764
Kirara Asuka - Lets Spend The Night In The Country And Fuck A Farmer's Wife! We're Slipping Our Married Cocks Into A Shimmering Shiny Ecstatic Wife For 2 Days Of Covert Sucking And Fucking
By now you can probably see a theme in my chosen movies. The idea of secret sex, where there is a danger of being found out is very much a favourite fetish of mine. JAV porn does it the best, and this movie is another example of why. Seemingly, quite an unrealistic idea and yet the way it is done and the level of detail they out into carrying out the idea is why i love JAV.
The beautiful Kirara (playing herself?) propositions a couple of old farmers and is invited back home for dinner, where there obliging wife is happy to welcome her in. Once the old broads back is turned though, Kirara is all over the guys, and despite their objections, revels in the dangerous game she is playing with them.
Why she is doing this? What is the purpose of the movie? That's what i'm hoping the translation will uncover for us, but meanwhile i just hope we can get an understanding of all the naughty dirty talk that is coming from her mouth.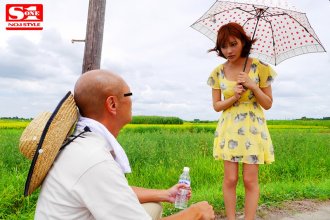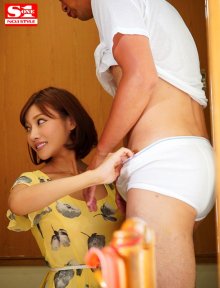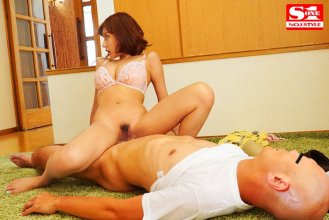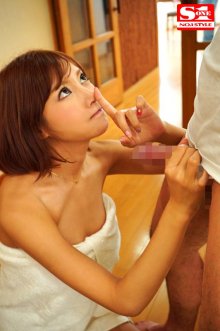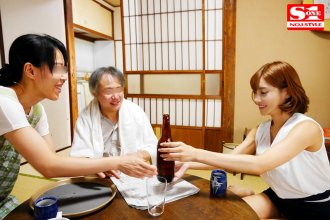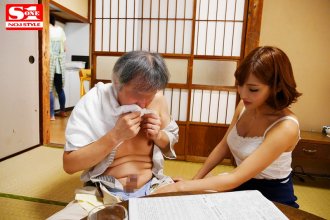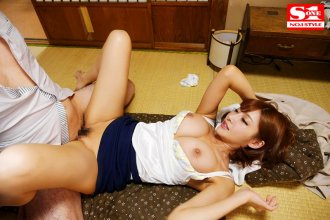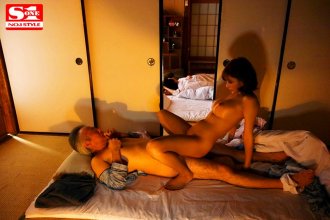 Those are the five movies for selection in the poll. I hope you take part, but even if you're not interested, let me know you're thoughts on which kind of movie should be translated by us. I hope that many of you will try to start your own projects too. It's expensive to do it by yourself which is why crowdfunding in this way is so much easier.
If you can't find any of the movies, i will be happy to post them so just let me know.
Last edited: