Latest poll and subtitle information here:
JAV Translation Request Part Three Here
Hi guys,
I thought i would start a new poll (first poll thread can be found
here
) to help decide what movie translation projects to go with. I want to know what movies from the chosen few in the poll would you guys be willing to contribute towards with a small donation of your own.
As you may know having a translation created from a JAV movie can be a costly business due to it's time consuming nature and of course finding someone who is well versed in both Japanese and English, and is willing to give up their time to help, is not easy to do. The translation can cost us between
$100 to $150 USD
per movie (depending on the length of the title) and so for me the best way to deal with this is to create individual projects for a certain title whereby several members contribute towards the funding of the sub and eventually own a copy of the finished translation.
If any of this interests you and you are willing to contribute
$5 - $10 USD
, then please select the movie in the poll. You can choose as many as you want, just make sure you feel certain that you would be happy to help.
The movies have been chosen by myself according to my own tastes and interests and i hope that among them are a few titles that interest you too. I know there are far too many types of JAV with different genre's and actresses so i'm sure for most of you these titles won't be of any interest but i hope i can get the support of just a few like minded individuals to help me.
I plan to contact
EroJapanese
and use their services to translate the title for us. They are also very supportive and helpful in organizing a simple but safe method of payment, and are also able to have a movie completed within a month.
The list of movies isn't finalized just yet and i may add more in time. Also any movie with little support may be replaced or removed.
To summarize the process (and basically copy and paste from my first thread);
I have created a poll of a few movies that i would like to see translated.
If you would be willing to donate towards the translation of the movie then place your vote. You can vote for as many movies that you like.
The movie that has the most votes or reaches 10 votes will be selected to be translated.
I will contact our translator to acquire a price that they would accept to translate the movie for us.
Once i know how much the translation will cost, i will contact all those that voted for the movie and we can split the cost of translation.
Payments will be sent to the translator and once the order is placed, we will receive an estimated delivery date for the sub. All donators will receive the sub by e-mail once completed.
Feel free to ask any questions below regarding the movies or the process of donating.
ADN-087
The Beautiful Homehelper's Immoral Sex Service Starring Iroha Natsume
Can't have a list without the beautiful Iroaha Natsume starting it off. There's a reason most of our movies are starring her and it's because she is so gorgeous! You guys know what you're going to get from an Attackers movie by now and this one starts off the same as poor Iroha plays a housewife who has taken up a job as a carer at a hospital.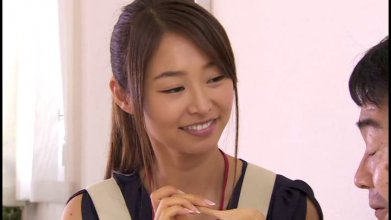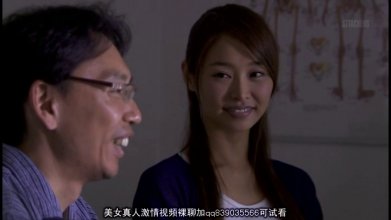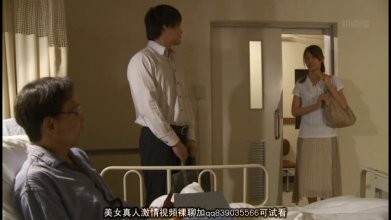 It's not long of course before an evil colleague has taken it upon himself to take advantage of our heroine and we get some great hot and heavy action as she serves not only her fellow workers but also her much older patient too. The settings and set pieces are all top notch with a great performance from Iroha as always. She really plays her role as the innocent wife perfectly and the change in her as she becomes more and more turned on as the movie goes on is really well played out. The final scene is an awesome 4P scene that is not to be missed.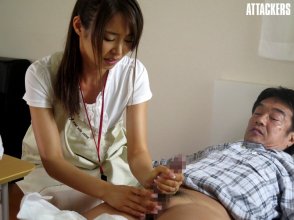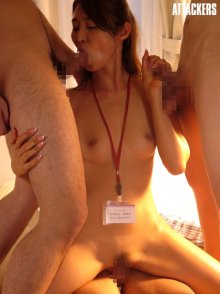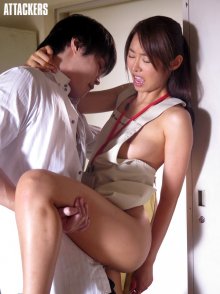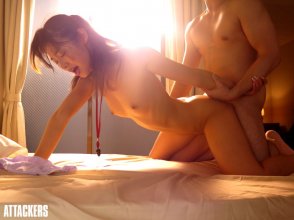 OGPP-012
Daddy My Pussy Is Throbbing So Hard... After All, My Husband Masuo Hasn't Fucked Me For 2 Years Now Aoi Shirosaki
It wouldn't be a list by me if there weren't a few Father In Law movies and here's the first. I wasn't sure at first whether Aoi Shirosaki could pull this off as her kawaii cute looks are much more suited to the schoolgirl role but here she plays the newly wed bride sublimely. We see her play the hesitant innocent role at first before she easily transitions into the horny nympho that we want her to be by the end.
The movie itself is your normal FIL taking advantage of his horny son's wife as you will have guessed by the title, and while there's nothing that will surprise, it is a great example of how the genre should be. There's plenty of teasing and groping before the action hots up, as we first get a finger banging scene which later develops into a always necessary scene where the wife is taken advantage of as her husband sleeps nearby. All good stuff! We also great a hot shower scene as Aoi parades herself in a lovely pair of skimpy shorts before the horny old geezer gets him some action as he gropes her all over before getting her down on her knees to provide him with a succulent blowjob!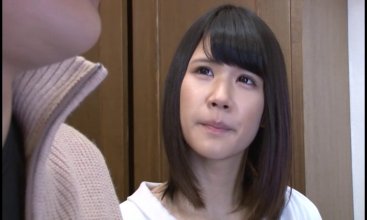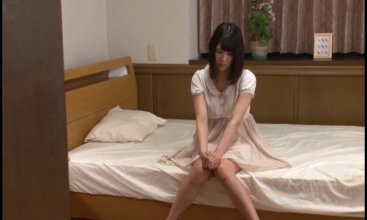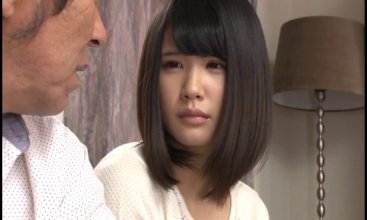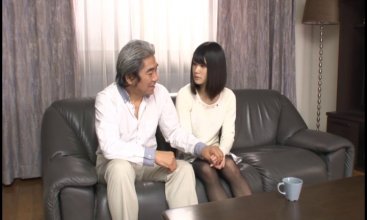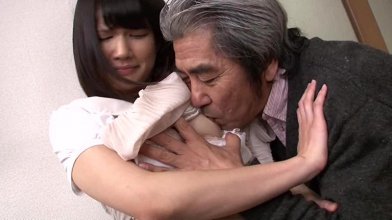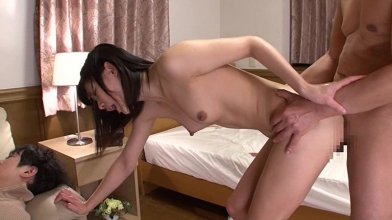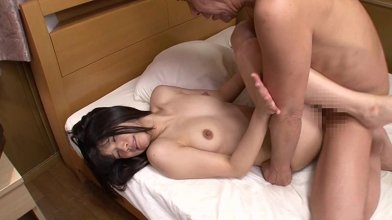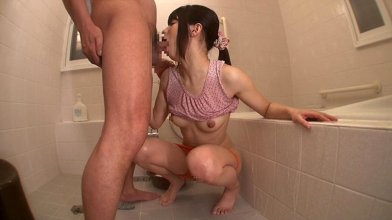 PPPD-408
- Ai Sayama - My Girlfriend's Big Sister Tempts Me With Her Big Tits And By Saying OK To Creampies
What a lucky man we have here. Not only is he going out with the beautiful Kana Miyashita but her voluptuous and extremely horny sister is totally after his D too! Man, the guy is living the dream! The cover pretty much tells you everything you need to know but boy is the level of naughtiness in this movie turned up to 11!
From the first scene where we see Ai playing footsie with his shlong under the table, to then moving to the kitchen where she gives an excellent behind the counter blowjob as her sister obliviously sits at the table, this movie just hit's all my buttons! Even after she's given him a fucking of a life time, the next scene has the guy sat next to his girlfriend as Ai seduces him through the window as she plays with herself and presses those oh so lovely boobies up against the glass! How can the guy say no, right?!? of course he can't as we see a great sex scene between the two as the innocent Kana is left to hang the washing outside. A great movie and one that definitely needs to be translated for the full experience.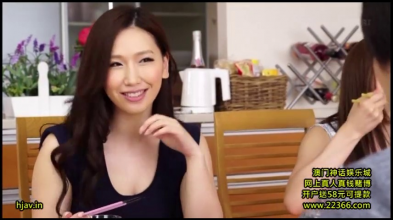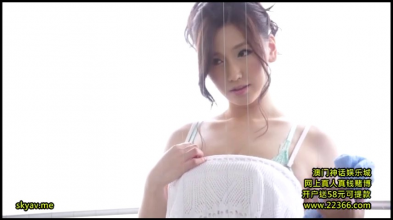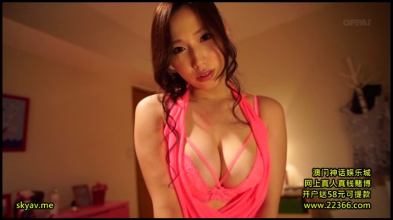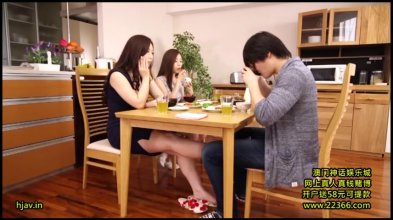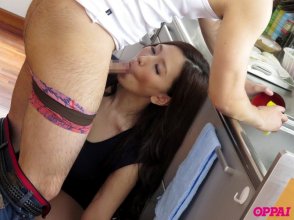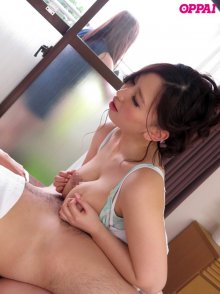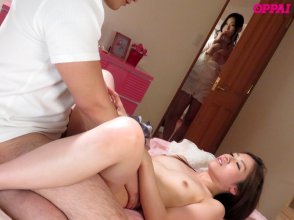 HAR-012
I Can't Forget My Father-In-Law's Huge Cock... Faithful Wife Knows It's Naughty, But Her Hips Hump For His Creampie Even So 2 - Aoyama Mirai, Mizuki Aoi
Another FIL movie, i wasn't sure whether to go with HAR-005 or this but i feel this was the right one to go for in the end. The actresses are so cute and i really like the cute outfits they wear throughout. If you're a fan of sundresses, i'm sure you'll agree.
The first part has Aoi Mizuki playing the part of the first lucky young wife. I love how the movie starts with the FIL checking her out as she hangs the laundry, it really sets up the movie perfectly and the scene that follows as she washes him in the shower is well paced in it's build up as the old geezer gets him a handjob before blowing his load over her lovely tits. Aoi plays the role brilliantly as she shows just the right amount of hesitancy before eventually succumbing to her base desires. Also love the breakfast table scene where the family is all sat down and the FIL shows off his junk to her as she bends down. They get down to it round the corner even though the others are still round the corner, so erotic!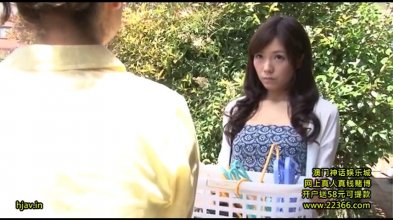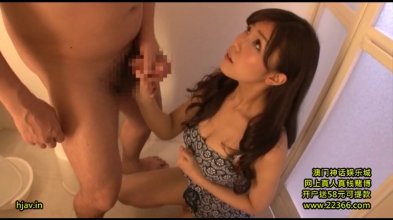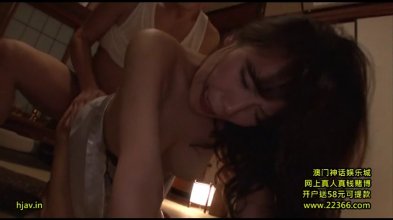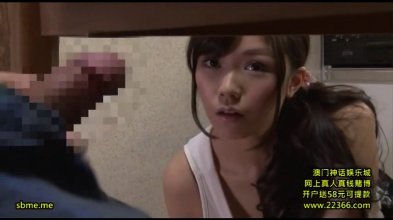 The second has the equally cute Aoyama Mirai, looking particularly delectable in a very lovely yellow dress. I mean when she's bending over flashing her panties to her FIL, what exactly is a guy going to do? She also gets done in front of her sleeping husband which is an added bonus to the severe boning she gets to round the movie up.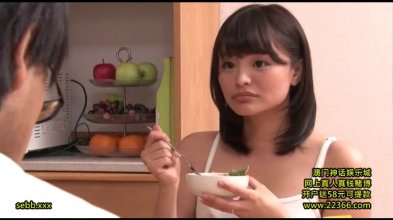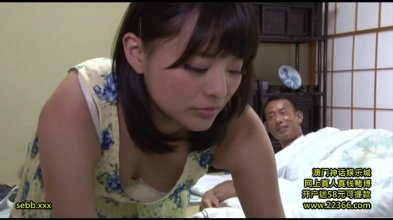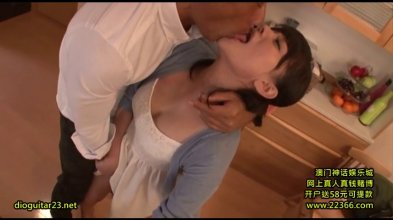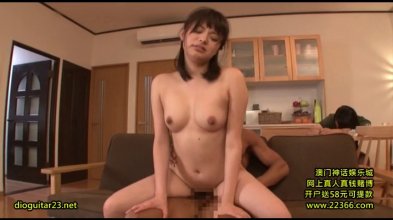 DVDES-871
Ayumi Shinoda - No Longer Fit To Be A Mother 3 - Prim, Pretty MILF Gets Broken In As A Cum Dumpster By A Naughty Boy!~ [Schoolteacher Edition]
You all know what you're getting with Ayumi Shinoda. A smoking hot MILF with a cracking rack and one who never fails to deliver an electric performance. This follows the Deeps shotacon protocol of having an initially hesitant housewife being taken control of by a set of young horny school brats throigh a series of mind boggling sex scenes. This one has a school setting and we have the pleasure of seeing Ayumi getting done in a number of sexy outfits including the obligatory swimsuit and series of tight teacher outfits.
Plus points of course to the surgery scene as we see two brats giving it to poor Ayumi despite only a curtain separating them from her stupidly oblivious husband. Love it! The movie also ends in a spectacular fuckfest as we see a number of students boning her in the classroom, with even her poor son having to watch from outside haha! Can't forget the last part as a pregnant Ayumi (with a lovely bump) gets done from behind as she looks lovingly at the camera!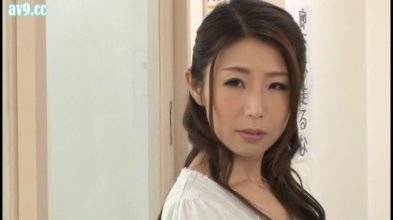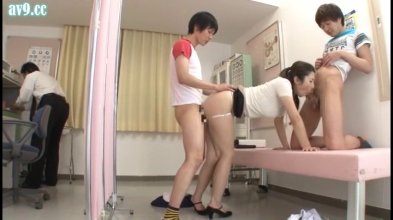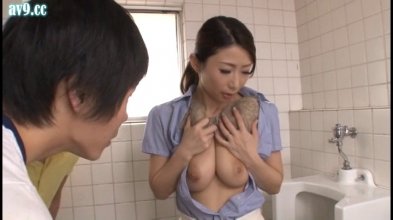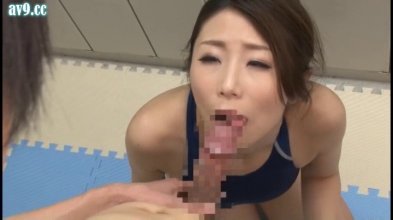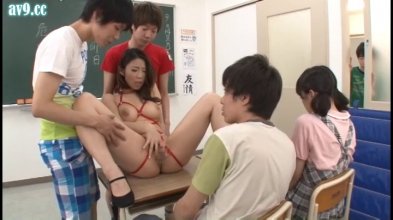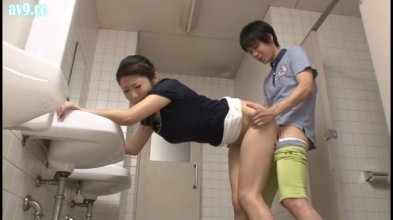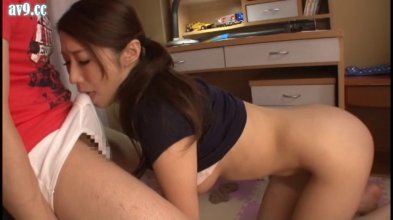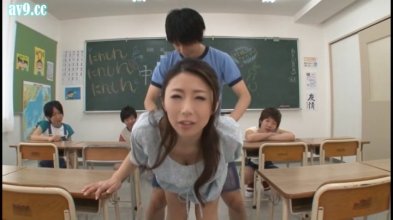 RTP-049
My New Wife Has These Two Insanely Beautiful Daughters. We Were All Sleeping Next to Each Other on the Floor. Unable to Control Myself, I Started Touching the Older One, and She Loved It! What We Didn't Know Her Younger Sister Was Awake and Watching Us! 3 - Kawamura Maya, Narumi Urumi, Kawahara Rina, Natsume Eri
Well with a title as detailed as that i don't even think i need to write any more. The movie is split in two with Rina and Eri as the sisters in the first part and Urumi and Maya playing the sisters in the latter half. All four look incredible, especially in their schoolgirl outfits and selected nightwear!
One thing that stood out for me is the reactions of the younger sisters played by Eri and Maya respectively. It's so cute how pissed they are at the fact that they're mother has remarried and the fact that he is much younger than her is clearly not a popular decision. The contrast between the two sisters in each segment is what really drives me to want to see the translation of this movie as there is real drama and story with some surprisingly good acting from the actresses. One thing that can't be denied is that the new FIL is a horny bugger and as soon as he can, he gets his hands on each sister one after the other.
The sex scenes themselves are so erotic! Just seeing him checking out his prey, starting with the more obliging older girl who can't wait to wrap herself round his shlong, to then moving on to the horny but hesitant younger one is just too much. Fantastically great action despite both girls having to keep their voices down to make sure not to wake their sleeping mothers.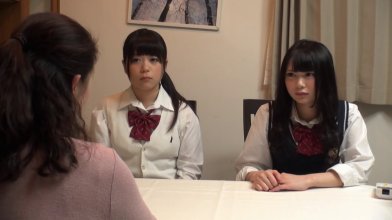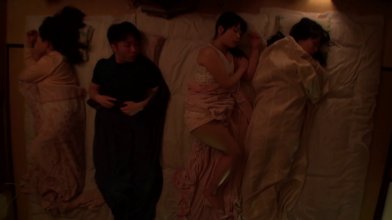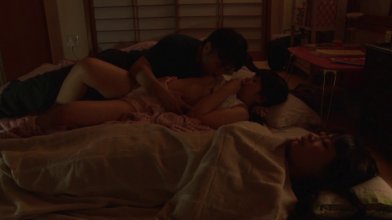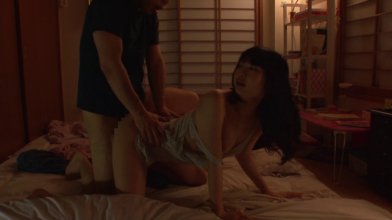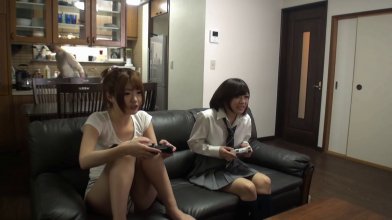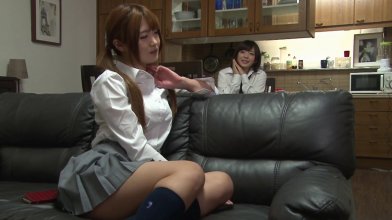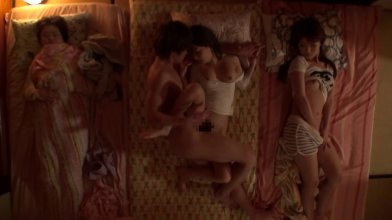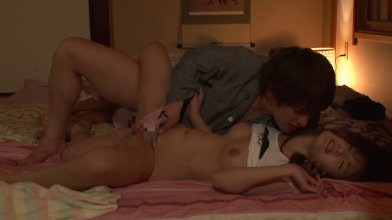 SBNR-325
What Recession This Company's Secret Client Entertainment Yuria Ashina
I must admit this movie was chosen simply because of the beauty that is Yuria Ashina.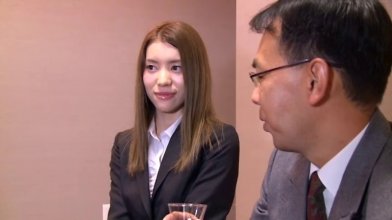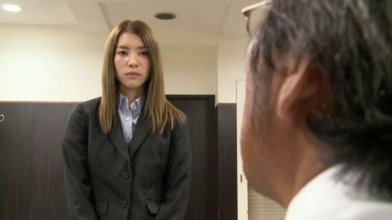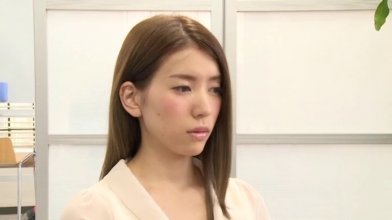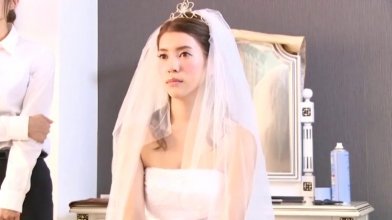 A fantastic movie by the masters of drama Nagae Style, it surrounds a tale of a young office worker played brilliantly by Yuria who is forced into sleeping with business clients by her old boss.
There's love, sadness, betrayal, jealousy and lust throughout as we see poor Yuria having to sleep with a number of guys from her domineering boss, to their creepy clients all while we see her having to take care of her sick father and juggle a relationship with her fiancee. The poor girl isn't even left alone on her wedding day as she has to take care of a particularly perverted client (played by the always excellent George Fujimoto) in the toilet cubicle.
The scene with the bespectacled client is great as we see the full build up as the sexy Yuria is in full seduction mode, flashing her panties and getting the client all riled up, before he can't take any more and upon agreeing to the contract, gets to have his way with her. An expensive fuck i'm sure but one that i'm sure was well worth it!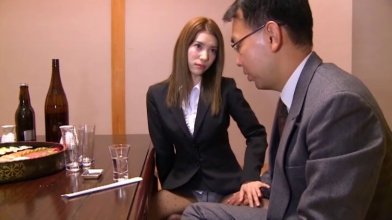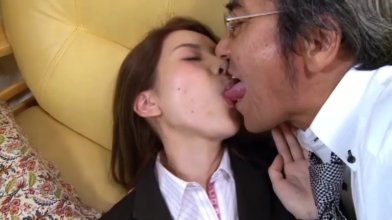 SW-356
An Incest Dream! I Thought I Could No Longer Feel Lust, But Seeing My Growing Daughters Innocently Flashing Panty Shots At Me, Daddy's Dick Became Young And Hard Again! My Daughters, Full Of Young Sexual Energy, Couldn't Resist Any Longer, And They Secretly Rode My Cock And Made Sure That Mom Never Found Out! - Ayashiro Yurina, Shibuya Miki, Kashiwagi Kurumi, Shiraishi Mio
Incest! Gotta have a good ol' daughter and daddy movie somewhere and this has definitely got to be the one. If you've seen Switch's
Incest dream
series before then you know what you're getting here, if not, then where have you been man! Basically, daughter cares for daddy while wearing the tiniest of tiny skirt, daddy gets horny obviously and sprouts a boner, daughter fucks daddy. Simple enough.
This movie is in three parts and as great as the movie is as a whole it's the third part which really excels for me. Yurina Ayashiro and Miki Shibuya play a pair of sexy sisters who can't help but expose themselves to their poor stricken father as he lies there helpless. Of course as soon as his libido has awoken the girls make sure not to leave their father all hot and bothered and make sure he is fully satisfied. Does it matter that their mother is just a few feet away in the next room? Of course not! And we get plenty of naughtiness as the girls have to make sure not to get caught by mommy while making sure daddy is plenty satisfied!
Below are shots from Miki Shibuya's scene (my personal fave) but honestly, they're all good and worthy of what would be an amazing translation.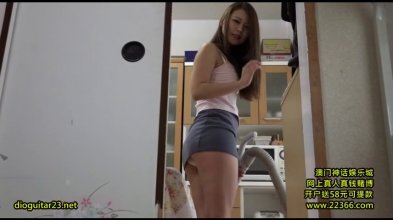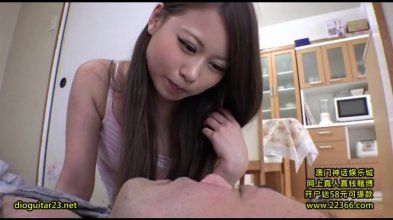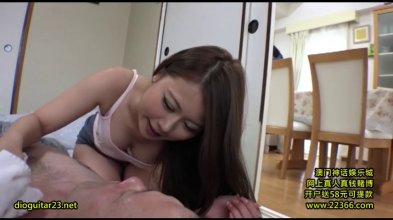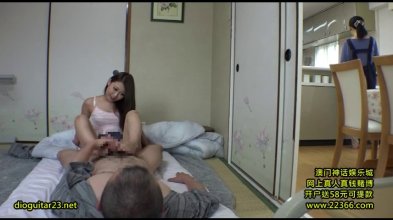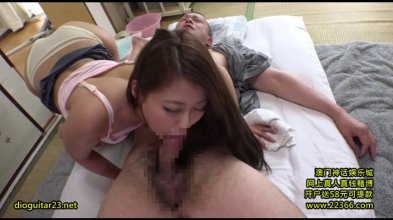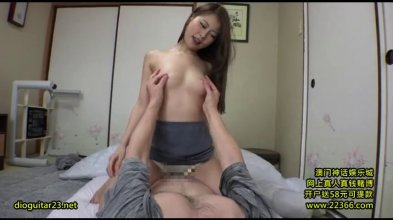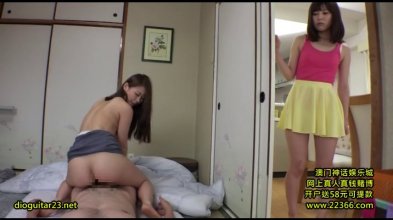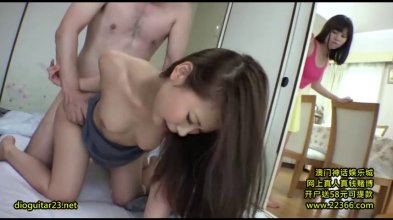 NGOD-002
- I Want You To Hear My Cuckold Tales - The Wife That Was Taken By A Regular At The Bar - Azumi Chino
For fans of netorare, this is a beauty! Also talking of Beauty Azumi Chino just sizzles in this movie as she plays a cheating housewife who gets found out by her husband as she's getting boned by one of her customers. Of course the husband is crazy mad and beats the shit out of the other guy before throwing the untrustworthy slut out the doo- oh wait no, this is JAV so instead he gets turned on and later on as he forces Azumi to confess everything, he gets a mad boner and jerks himself off under the table!
Seriously though, this movie is hot stuff and i really want to delve into the dialogue between the angry, horny husband and the apologetic wife as they go through the love affair she had with their customer at the restaurant they own. I personally love the scene where the slimy customer has his hands all over Azumi under the counter as the husband is blissfully unaware, and gives her an almighty fingering! Also the scene where the husband forces the other guy to show him a video on his mobile of him getting a blowjob is so sexy, i want to see more of this!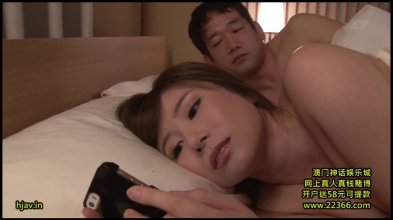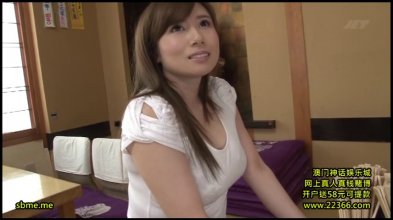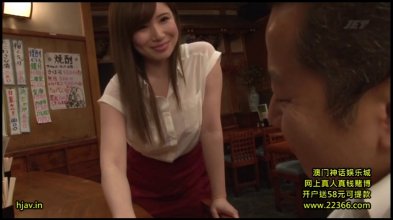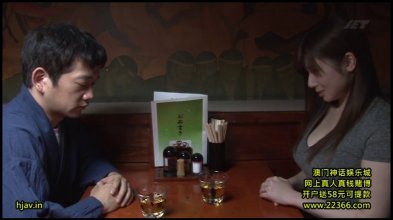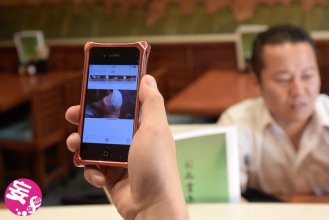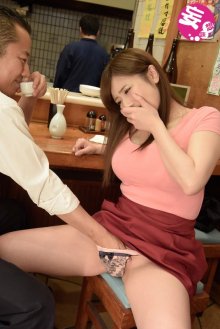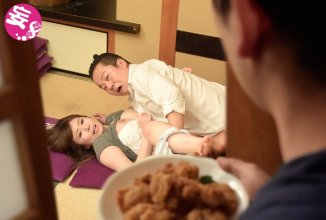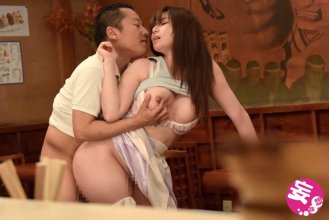 DVDES-878
A World Where Girls Are Just As Horny As Guys - These Bitches Are Always In Heat! Every Female Is Overflowing With Lust And Wants To Bang Every Guy They See! Drenched, Horny Pussies Desperate For Baby Juice Take Creampies! - Maya Kawamura , Sana Mizuhara , Aoi Shirosaki , Moa Hoshizora
I love seeing movies with the girls in charge so this one is right up my alley. Based around a school, we get plenty of horny schoolgirls and teachers that just can't wait to get their hands on the obliging schoolboys who happen to be around. This of course gives us plenty of scope for dirty talk as the girls are in full on naughty mode as the grope, fondle, kiss, suck and fuck their way through the male school population.
From a ultra cute pig tailed Aoi Shirosaki seducing a student in the school surgery (why the hell is he wearing a bright green thong?), to a nerdy but chesty Moa Hoshizora doing it in the library we get some great school based screwing. Later the always gorgeous Maya Kawamura takes a nerdy guy to her home where, turned on by his horny eager boner, she gives him a great introduction to the ways of love! The movie finishes off with teacher Sana Mizuhara as she cruises massage parlour websites to find a young horny stud to satisfy her cravings. Lets just say that she sure gave the lucky guy a hell of a going over!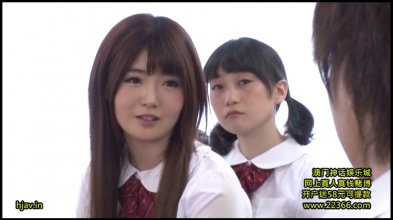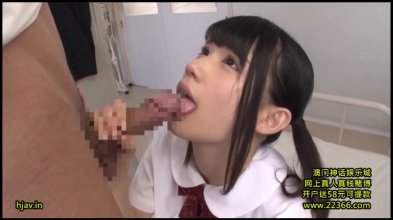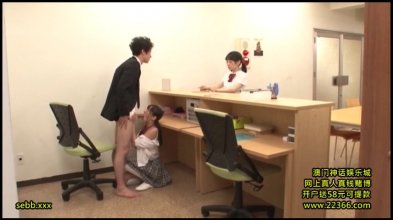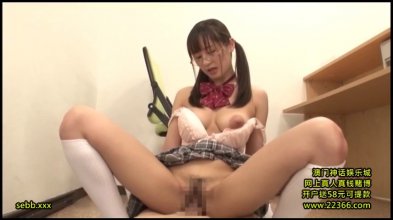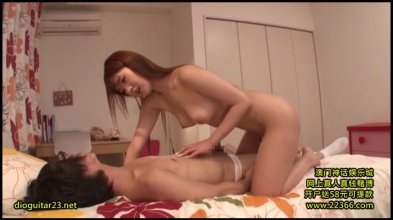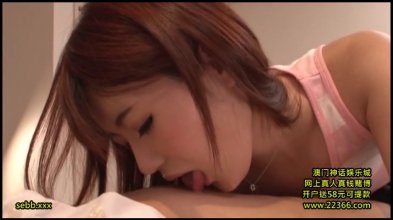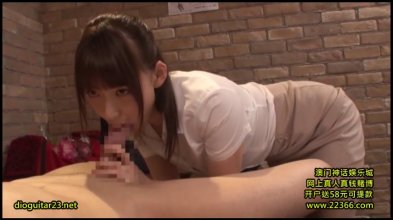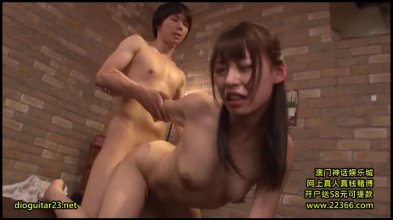 Last edited: