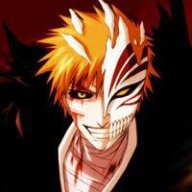 Jul 23, 2008
9,199
16,466
I honestly don't think I can give a decent review on an anime until after I had watched the whole season. The true test of any given watched media is the "aftertaste" it leaves. While this may never rank as one of my alltime favorites I thought it was a great anime nonetheless. Great music, great animation, great action, some great characters, decent plot, well written and a fast pace that will keep you on your toes. I really enjoyed this one and am happy I came across it. Not for the little ones though. The torrent is first class as well, a nice rip.
Plot Summary:
Rinka Urushiba is a normal high school girl, until she encounters a penguin and shoals of glowing fish swimming through the sky. She looses consciousness only to awaken with the power to move through inanimate objects. At first she thought it was a hallucination if it were not for Kyotaro Azuma who witnessed the event and who, incidentally, has the ability to teleport. They decide to use their powers to combat people who might use their powers for evil.
::Media Info::
Video:- AVC | 720p | 10-bit | profile level 4.1
Audio:-
Track 1: English | 5.1Ch AC3 448kbps (Default)
Track 2: Japanese | 2.0Ch AC3 192kbps

Subtitle:
Track1: English Sign/Song | VobSub(Default)
Track2: English | VobSub
Track3: English | ASS (from Kaylith)

Source: BD-J
Original Poster: isoTropic
Size: 6.42 GB
Directed by Shigehito Takayanagi
Produced by Atsushi Itou
Written by Hideyuki Kurata
Music by Evan Call
Studio Xebec
Original run July 11, 2014 – September 26, 2014
Episodes 12
Opening Theme:
#1: "Tokyo Zero Hearts" by Faylan
Ending Theme:
#1: "Guze Άργυρóϛ" (救世Άργυρóϛ; Silver Salvation) by Yousei Teikoku
Based on the ongoing manga by Segawa Hajime.
Last edited: