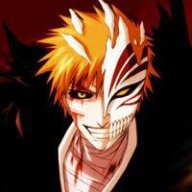 Jul 23, 2008
9,153
17,033
There is a difference between a ghost story and a horror story. While a ghost story can become a horror story it is always a story of the dead that have passed from the world of the living yet seek to influence those who still dwell in the world they left behind. Ghost stories are creepy. Whether you dismiss any belief of an afterlife or not, death is the one road we are all destined to walk yet no one can say with absolute certainity where it leads except the destination is "elsewhere". Ghost stories are often mysteries but more "journeys of discovery" than the traditional mystrey and strongly influenced by the supernatural. Good ghost stories give me goosebumps. They give me the chills. This isn't the greatest ghost story I have seen by far but it does have plenty of chills and existential moments. The pace is a little slow but that is not unusual where an author seeks to build tension. A fairly interesting and entertaining anime I thought.
Plot Summary:
Production IG's 20th Anniversary Project, Ghost Hound is set in the modest town of Suiten, located in a desolate region in the island of Kyūshū. The story follows the experiences of three boys who have had traumatic experiences in childhood from which they have learned to transfer their souls to a parallel world known as the "Unseen World". The Unseen World is however undergoing a change, with its ghosts starting to appear in the real world, altering it in unpredictable ways.
::Media Info::
Video:- AVC | 10-bit | crf@16 | profile level 4.1 | 9 ref frames
Audio:-
Track 1: English | 5.1Ch AAC (Default)
Track 2: Japanese | 5.1Ch AAC
Subtitle:
Track1: English Sign/Song (Default)
Track2: English
Source: BD-US
Original Uploader: isoTropic
File Size: 11.64 GB

Directed by     Ryūtarō Nakamura
Written by     Masamune Shirow (original concept)
                Chiaki J. Konaka (series composition and screenplay)
Studio     Production I.G
Original run October 18, 2007 – April 2, 2008
Episodes 22
Opening Theme:
"Poltergeist" (ポルターガイスト) by Mayumi Kojima
Ending Theme:
"Call My Name ~Kazenari no Oka~" (Call My Name ~風鳴りの丘~) by Yucca
Overall the encode here is excellent though the file size is a bit large. A few early episodes the subtitles are on by default and the sign/songs subtitles are the same as the regular but that really is a minor detail as it is easy enough to just turn them off if they annoy you. This is one of the rare anime that the manga and game are based on it and not the other way around.