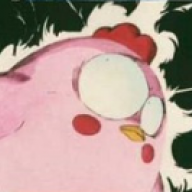 Survived to Japan
Super Moderator
The special rules are the following:

- The number of posts per user per day is not limited anymore.
- Each doujin release (same author and title) must have its own unique thread
- Each new upload of a given title must be posted in the corresponding thread
- If you fail to follow these rules, you will get an infraction
- All the official rules still apply (especially the double posting rule)


Before you post a doujin title, you must search if it was posted before. If yes, you must make a reply to the thread, and not make a new thread. It doesn't matter if there are separate threads with the same title, you must reply to one of them.
Last edited by a moderator: