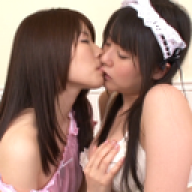 Grand Wizard
Staff member
Super Moderator
Uploader
I was thinking of ordering the DVD of Lesre! LZSG-04 with Yui Hatano and Ayu Sakurai. However I saw that for the same price I can get LZBS-08 that includes 4 of Yui Hatano's lesbian movies from Lesre! including LZSG-04

Does anyone know if the quality of LZBS-08 (8 hrs.) DVD would be less than the single movie LZSG-04 DVD which is the one I most want.

Not sure about these 8 hour offerings.
The quality is pretty much always lower with compilations since they have to cram 8 hours in roughly 8GB instead of 2 hours (and 20 mins in this case) in roughly 4GB.