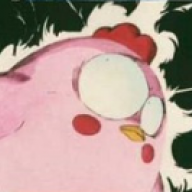 Survived to Japan
Super Moderator
This is not only for JAV, but I put it here for those who haven't noticed yet :thief:
So yeah, the Ryushare deal is extended for December. :joker:

This time we will remove the exemption from rule 10, so this means Ryushare links can be posted only once!. The ONLY exception is if the original links are premium-only (but this is the same for all hosters). As it was announced late, this change will be effective only 24h after this post.

So the current deal is:

ANY FIRST POST OF A NEW RELEASE MUST HAVE RYUSHARE LINKS
ALL OTHER RULES ARE STILL VALID

"New releases" mean something that was not provided in the forum at the time of the Ryushare deal (see first post time). Stuff posted first before that time is not concerned by the deal, even if all old links died.

And you don't have to post Ryushare links if this hoster is already provided.