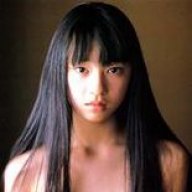 People don't dance no mo'
i have not been here to share for a long time but i was pleasantly surprised with this round of TV so, why not.

after visiting RT i picked up:

Atlanta(FX). This is really good. Donald Glover is really great in this.
Easy(Netflix). Weaves in and out of different stories but basically revolves around one episode storytelling.
The Good Place. I wouldnT say I'm totally sold on this but the premise is interesting and, Ted Danson. What can I say.
High Maintenance(HBO). Easy to watch and is entertaining.
Speechless(ABC). Malcolm in the middle meets...
Transparent(Amazon). One of the better series on at the moment.
Insecure(HBO). Only seen one episode but will go back for more.
Fleabag(BBC). This may not be for everyone but it was fun I thought.
Designated Survivor. A little 24 but has been entertaining so far.
Narcos. Not as riveting as season 1 but good nonetheless.
Macgyver 2016. If any of you grew up on Macgyver then download the original series. This is a piece of stinking shit.
The night Of. If anyone has seen this, post about it.
One Mississippi. Ditto.
Mr Robot. Of course.

One movie that I will mention is "The Wolfpack". It is one of the best movie cum documentaries I have seen in a while.

Netflix and Amazon are really stepping up.