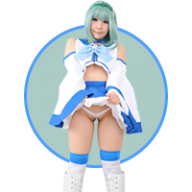 Sustaining L.I.F.E.
Staff member
Super Moderator
Nov 22, 2006
4,882
50,747
Any idea why the past two releases are DVD only, rather than Blu-Ray?
Unfortunately Air Control doesn't really release BDs. They do have some yes, but not all of their releases sell on BD. They're obviously more expensive and don't sell as much as DVDs.
It might show up for streaming on sites like DMM. So while it's technically available it's not going to be in the same HQ that other BD rips would be…
Her comeback release OME-326 is too. Even though it's not an original BDiso or even an HQ 1080. the quality isn't that bad weighing in at 9+GB. Mind you a lot of that size is due to all the extra footage that isn't the feature.