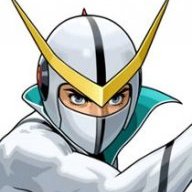 Mar 22, 2008
6,845
14,234
The immortal Big Booty JAV thread started by my friend @mysterx (who I truly miss!) was for a very long time the thread I would visit to find some nice big booty titles and ladies I hadn't come across before. I hope this thread will be half as good as that goldmine, just as I hope to find the time to keep updating with stars, known and new, and titles, past, current, and future releases. More so I hope you will join in as well. Keeping up with VR and recently, Idol titles, I'm running thin on time these days, what with work and home life.

I've been a fan of thick legs since I was a horny teenager. While most of my contemporaries were running after the thin girls because "fat chicks" weren't cool, I was feeling up, squeezing and shaking thighs of some healthy girls that needed just as much attention. Mind you, not (hate to use the term) fat or overweight girls. Thick girls that had a great figure and curves, what is sought after today pretty much.

So, no surprise that very early in my discovery of JAV back in the day, the PHANTOM Dream (PHANTOM 夢) label from AVS collector's got my immediate attention. It was the cover of the 2008 Sayaka Kawase (川瀬さやか) title DPH-047 Extraordinary fainting play Dance instructor, Sayaka that had me staring and staring, wondering how I could find it and have it. Why? Because it made me realize what I was truly after all the while...thick legs IN HEELS! Well, the rest is history as here I am many years later as a part of this great community. Partly thanks to her and that title I found my way here in search of it.

Fittingly, to start off this thread here is a very brief visual highlight, not that these represent the only eye-popping images in this title. Far from it. But, these pretty much give an idea of what I mean by thick legs. Now, there are many forms of thick legs. Thick at the thigh, thick at the calve, and thick all around. Sayaka is bit thicker at the thighs. I really wish this title was available in HD, but, not the case. It does look great, however, converted to 60fps.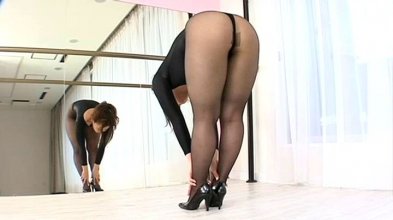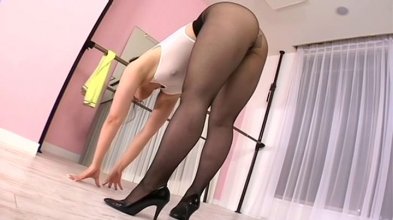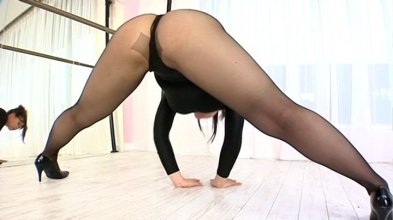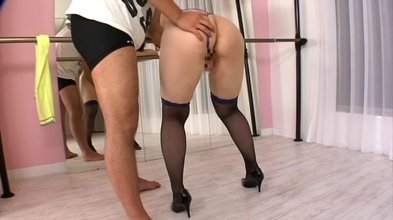 Obviously, if you know the publisher and its labels, you'll know that it is practically a dream factory. There will be many more titles from them highlighted here showing off some great thick legs in heels, attached to some great looking women, of course.

Different members will have different ideas of what "thick" is, no doubt. Thick to one is fat to another and skinny to someone else. Very subjective. While I'm not really a fan of thin legs, so long as they have the slightest curvy appearance to them and they are shapely, I'm into it. But, please if you would, that is for another thread. Thick legs are the type of legs, in my experience, that are the best to fondle, caress, and really spend some time with. I can get lost in them. Good thing my woman has some!

It should also come as no surprise that a great many big booty stars from that thread will be highlighted here. Usually, where there is big booty, there are thick legs right underneath.
Last edited: