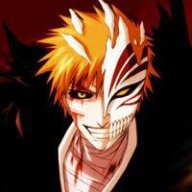 Jul 23, 2008
9,199
16,448
This is pretty much "hot off the press" (as far as the dub goes) and
I
haven't even gotten a chance to see all of these yet. What I have seen so far, fucking rad bro, fucking rad.
Not family freindly
. This anime is just death and mayhem everywhere. I have seen some of this series but I just cannot wait to see the rest.
Description: Several hundred years ago, humans were nearly exterminated by giants. Giants are typically several stories tall, seem to have no intelligence, devour human beings and, worst of all, seem to do it for the pleasure rather than as a food source. A small percentage of humanity survived by walling themselves in a city protected by extremely high walls, even taller than the biggest of giants. Flash forward to the present and the city has not seen a giant in over 100 years.
Original run: 07 April 2013 — 28 September 2013
Episodes count: 25
AniDB rating: 8.3 (3,825 votes)
Director: Araki Tetsurou
Studio: Wit Studio
Languages: English , Japanese
Subtitles: English
Original Uploader: cornbreadman
Size: 18.05 GB
VIDEO
Video Source: BD-J
Video Codec: H.264/AVC
Video Resolution: 1280x720p HD (16:9)
Video FPS: 23.976
AUDIO
Codec: AAC
Track 1: English: 5.1ch
Track 2: Japanese: Stereo
SUBTITLES
Track 1: English Signs/Songs
Track 2: English Subtitles
EXTRAS
English Commentary
I wouldn't usually share such a large torrent but make some room anime fans, this one should be seen. If you need a smaller torrent just ask and I will see what I can find though but realize it
may
take some time as this series just finished being released completely dubbed.