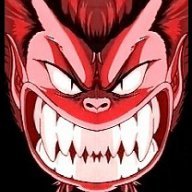 赤いオンドリ - 私はオタクです!
Staff member
Super Moderator
Not everything needs to be posted as a new thread.
I´ve just found this in share and it´s complete:
Moekan (OAV) - MOEKKO COMPANY モエかん THE ANIMATION
It´s a 3 parts OAV. AniDB names it as ecchi as it´s a non hentai adaption of a hentai dating game by KeroQ from 2001, but the animation released from 12-19-2003 to 07-23-2004 by KSS / Softgarage just has a bit of fanservice, no more.
share links:
ep1
file name: (18禁アニメ) モエかん THE ANIMATION 第01話 「リニア」 [640×480 DivX5].avi
hash: dbfe63958b15384a3f625e032a43623d82594e42
ep 2
file name: (18禁アニメ) モエかん THE ANIMETION 第02話 「かずさ」.avi
hash: f27bfb8abf221fbe39213885718b7629ff54b5cf
ep 3
file name: (18禁アニメ) モエかん THE ANIMATION 第03話 .avi
hash: bcfd59dc2994ca813cf20ec92a41492dd68f2069