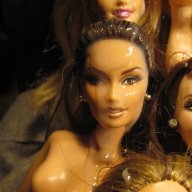 B.B.B. creator, since 2004 (officially!)
my girlfriend and I have been talking about this for a while now...

how we can get into the amateur AV industry...not with other actors, but just the two of us performing together from the comfort of our own bedroom

she is european, 23 years old, 5'6, 34DD, blonde and very good looking...doesn't speak japanese...but can mimic a few works here and there

are paid for webcam sites still a thing ? would there be any interest ?
Hey I don't want to intrude but...
Paid webcam sites still exist but you need a serious fan base to keep it going, as well as camming regularly (like every day!) to ensure that people are interested in your content and not someone else's stuff.
Over the past 2 years the site OnlySpam (sorry, Fans) was the "go-to" place for anyone DIY (Do It Yourself) ready to expose themselves, sell stuff like custom videos, of pre-made videos, etc. However on Thursday august 19 2021 they came out saying they would be banning all adult content on their site starting october 1st. Nudity will be OK but anything sex, hardcore, cumshot, etc. would no longer be tolerated. There are HUNDREDS of articles on this change, and even more "P-e'ed off" andry DIY pornographers who feel they have been cheated since they are the ones who made OnlySpam (sorry, fans) so popular over the past 2 years.
I suggest the MV platform (Many Vids). You can webcam directly on your profile page, you can upload pics and videos (free or for sale), you can offer custom video services, or something they call "My Crush" which is like a paid fanclub (your fans join and you post exclusive content unseen by anyone else). However you only make 80% profit from any of your sales but it's a safe and stable system over there, which protects both the content creator and the customer.
For example if you paid for a custom video on OnlySpam (sorry... Fans!) the model could just run off with your cash and close her account and you, the customer is sh*t out of luck (happened to me too often). However on MV (Many Vids) you can ask MV to intervene when a model refuses to deliver on a custom order.
Anyway there are tons of places to go if you want to do your own DIY porn, but the trick is to attract an audience and KEEP that audience. I know there's a lot of MV models who like to charge a LOT of $$$ for their content, and don't care about "regular-repeat business", but that means that you never know when you will be making a profit. Those who charge cheaper and deliver a constantly good product within respectable time frames tend to have a loyal and regular fan-base and returning customers.
Cheers!