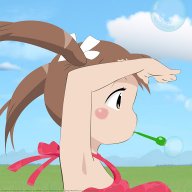 slacker
Staff member
Super Moderator
Emperor
Contest over. Winners announced
here
.
The month of April is the FileJoker Exclusive Contest in the Direct Download subforums.

The contest is active from today and ends April 30th at 23:59 UTC-8 (PT)

The winner of the contest will be the member who creates the most FileJoker Exclusive content threads in that time. (Posts in mega-threads are not counted)

After the contest closes, the threads will be counted and prizes will be awarded to the users with the highest number of FileJoker Exclusive content threads, with the 1st place prize going to the user with the highest.

There will be 10 prizes in total:

1st place = $300 + 20% rate increase for 1 month after (PPD or PPS)
2nd place = $200 + 15% rate increase for 1 month after (PPD or PPS)
3rd place = $100 + 10% rate increase for 1 month after (PPD or PPS)
4th-10th places = $50 + 5% rate increase for 1 month after (PPD or PPS)

All rewards will be announced and can be claimed on or after May 2nd.
All Akiba-Online rules will be strictly enforced in this contest
All decisions are final.
Note: Subforum "Other Downloads" is disqualified from the contest. All other subforums in Direct Downloads are allowed.

CONTEST RULES
How to Participate:

Post FileJoker-exclusive threads in the Direct Downloads subforums.
Tag those threads with the "FileJoker Exclusive" prefix.
Post links to those threads in the Contest Tracking Thread here: https://www.akiba-online.com/threads/filejoker-april-contest-tracking-thread.1636175/

USER ELIGIBILITY
Everybody with a FileJoker affiliate account can take part in this contest
Entry is open to Akiba-Online members with accounts registered before March 31st 2016
Users found violating any of the site rules will be disqualified without discussion.
THREAD ELIGIBILITY
Only threads posted during the contest period (1-30 April) will be counted.

Only threads with "FileJoker Exclusive" tag will be counted.
Last edited: