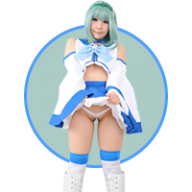 Sustaining L.I.F.E.
Staff member
Super Moderator
Nov 22, 2006
4,881
50,745
Hello akiba-online members,
Prestige Titles many NOT be requested.
Please double check that what you want to request does not appear on our do not upload list.
http://www.akiba-online.com/forum/showthread.php?t=21755
It has come to my attention that there are many of you that would like to know more about a special someone that you've come across somewhere online. It's also very clear that some of you will get to know that person better & some won't. Therefore I've decided to help you out before you ask for it. There are a few things that you can and should do before consulting the members here at akiba. A little bit of knowledge and preparation goes a long way.
There are of course many different sources online for Japanese adult, idol/image & junior image & video content. Which many of you visit and find interesting things. I'm not going to list any as a simple google search will do that for you however once you've found that someone special you need to keep this in mind to get to know her. However before making your request you should provide the following information. This includes…
1: The correct DVD code.
2: A clear image or sample of the title or actress(es).
3: The source web site of the title or actress(es).
4: Any other information that was provided with the image or sample.
5: Original language or text when available.
6: Titles that provide detail & or are interesting.
I Understand that some of these requirements are, sometimes totally out of your control. Other times they are and you make it harder for yourself by altering it.
A few examples are as follows that address these mentioned points.
1:
The correct DVD code is the difference between getting the right DVD and the wrong DVD.
A careless mistake in the typing of the DVD code will either give others no search results or the wrong search result. One incorrect letter or number will make that difference.
STAR-178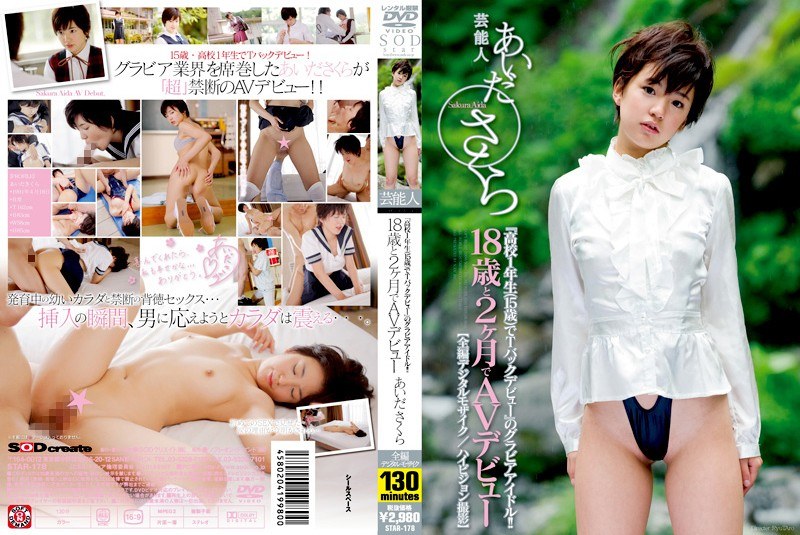 STAR-179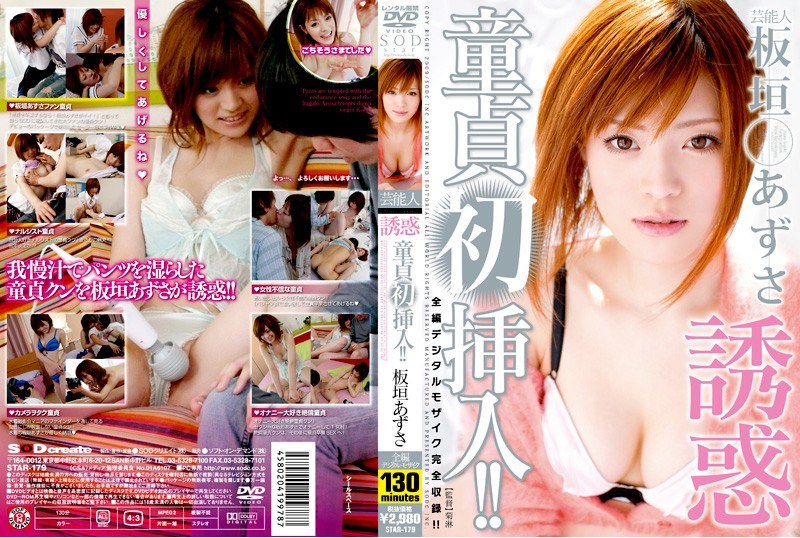 Please be sure to check that you've entered the DVD code correctly.
2:
A clear image will again be the difference between getting the correct DVD and the worng DVD.
憧れのフライトLOVE [4名のスッチーたち] (MAD-088)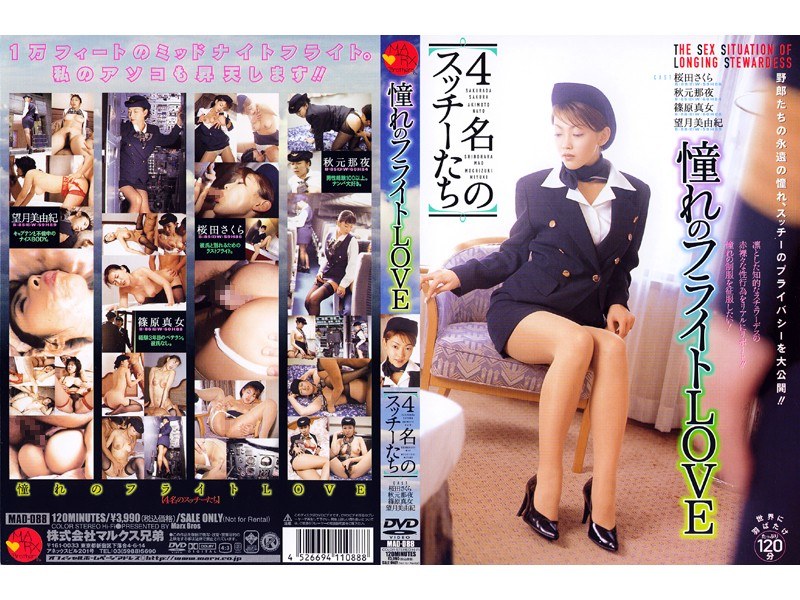 縛馬 其の壱 水嶋あずみ (MAD-088)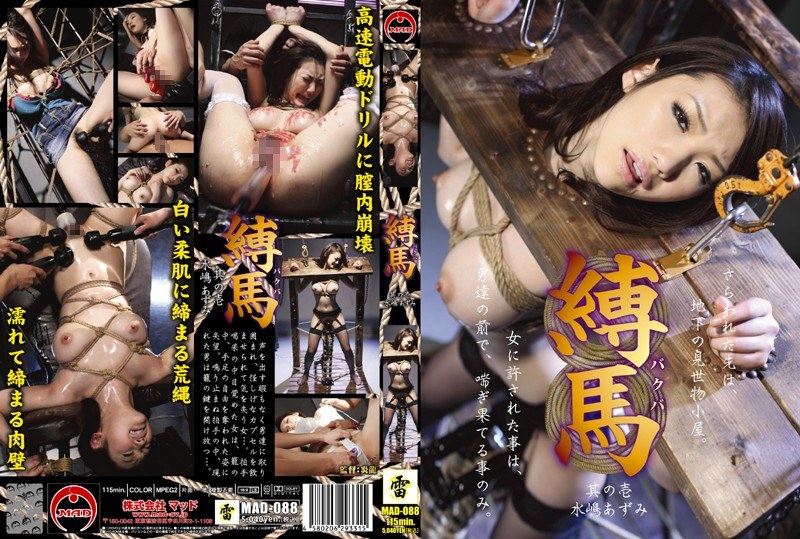 Both DVDs have the exact same catalog number. If you were to provide an image, or web site, or some other info then we'd know which one you wanted. Just because one was released recently doesn't mean that we're going to correctly assume it's the one you want. While EIC-AV doesn't have everything JAV it's got a lot and
allows
hotlinks to akiba. I highly recommend you to hotlink or better yet attach the image to your post. using crappy image hosts for the image is a
bad
idea.
3:
You're asking us for help so the more you do for yourself to make it easier on us, the higher the chance you'll actually get what you want. Sure we can google the DVD code, title or actress. However you doing it instead makes it seem like you're more interested in getting it. Not all but most of the JAVs here in the requests are available at EIC-AV. Referencing their page will draw more interested people into your request.
4:
As explained in the previous example EIC-AV is a good site to refrence for your DVD request. It's also got most pertinant information about the DVD releases such as actress(es), release dates, etc… The more we know the more we might be able to help you.
5:
Some of you can't & don't read or write in Japanese. Therefore your searches are limited to the English results that are available. This can be frustrating for some of you but the same applies to non English speakers in other situations. Some English speaking sites and forums post electronic translations of titles and actress names. Thus making it harder for you and us to find the original title.
6:
I often check the ID forums to help those of you that I can and I'm sure there are others that do so as well. However when I see…
where is rina koizumi ??
gilabokep (06-26-2010)
Does anyone have Zenra Sumo Wrestling? Thanks.
blackeer (06-28-2010)
Anyone have THESE collections?
klck92 (Yesterday)
I'll most likely not even look, or possibly even delete! Although when I see…
Looking for Cinemagic cmv-002
agentr (06-26-2010)
zool's looking for jav fisting vids by taizo gold - 8 vid covers attch'd
zoolanimal (06-28-2010)
[R]母乳ヒロイン スペースウーマン (GXXD-21)
henx_89 (Yesterday)
I'll most likely look and try to help the person requesting it.
It would be nice and appropriate if you included the prefix
[R]
Request (only requesting something & have nothing in return)
[T]
Trade (implies a request & you have something in return)
in the title of your post. Therefore showing all members at a glance what the post is about. This also frees up space taken in the thread title for more important information.
Finally a few words about the process. Before you post a request you might just find the file you're looking for with the information that you have available to you already. Try a google search to see if it's available elsewhere. Of course we'd like to keep you here at akiba but if it's out there why not get it there and then bring it here.
Also I see that some of you have offered rewards. The incentive for an unknown reward is not much of an incentive at all. If you post that you're offering a reward you must state what the reward is and the terms by which the reward may be claimed. I would refrain from offering monetary rewards. They can get very very messy and in some cases illegal or at least against terms of service. If you have something to offer in return for your request than it's more of a trade and should use the [T] prefix.
I hope that members filling requests post links to the requested file in the request thread.
Here's my example.
I will as of now begin to close threads that have been successfully filled and place
[RF]
in the thread title. Thanks for your continued use and support of akiba-online.
Finally, please DO NOT request the a DVD, photo book or video with your ID request. Your ID request should be for information only, not files.
WARNING!
If your request is lacking most of the information I stated above it could be deleted without any notice. Also if you bump your thread once I'll edit the thread and it'll return to it's original place. If bumped a second time it'll be deleted without notice. Try not to be greedy. We're a community of like minded people that are generally willing to help but requesting too much usually gets you nothing. Finally the request forums are not a place for the following:
Re-seed requests
Vague & general requests
Bumps and useless replies.
If either are posted they will be deleted without warning.
desioner