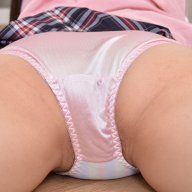 Love those pretty panties
Idol or JAV star, who made the biggest impression on you in the last decade?
I'll start the ball rolling, (although my Avatar and Sig probably already gave the game away).
Aya Hirose. I'm besotted, she is so, so perfect.
There's something really appealing about her face with those cupid bow lips and her beautiful eyes and she has, in my opinion, a perfectly proportioned figure, slender and willowy with legs to absolutely die for, a perfect body for modelling lingerie. So fine.
I just wish there was more of her available to collect and treasure.
(Give me ten minutes alone with her panty drawer and I'll die happy).
Beautiful:
Amazing, slender figure with fantastic legs:
Cute:
Sexy as hell:
Aya Hirose is
my
girl of the decade. Who is yours?
Last edited: