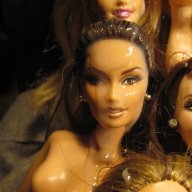 B.B.B. creator, since 2004 (officially!)
Chimin' in with my own little 2 cents' worth...

I couldn't pin point the strangest thing I've jerked off to, but there has been quite a few odd moments...

- Jerked off to "puppets": usually the very female-sexualized puppets
- Jerked off to a Yoga practice once (on an app) not because of the yoga positions but because the lady was simply a stunner (in my books)
- Found myself once jerking off to the sound of a girl gagging and puking. I think maybe I wasn't 100% sober that time...!
- Obviously jerked off to bi-sex, homo, T/S-shemale stuff way more than anyone would care to admit!

Cheers everyone!