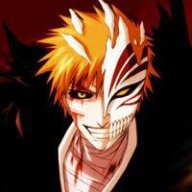 Jul 23, 2008
9,199
16,447
I sort through anime and some I like and some I don't with many inbetween the two. Very few are actually as good as this anime. This is not one to miss. You will love it from the first episode and it just gets better. This anime is candy. Everybody likes candy. Fanservice? No time for that in this story. Plot, action, horror, romance, heartbreak, suspense, gore....these things can be found aplenty. Terror is an underrated emotion. When people think of strong emotions they always think of love and hate but discount fear. Fear rules. Fear is the essence of motivation. I love a good horror story.
Plot Summary:
Shinichi Izumi is a normal high school boy whose right hand has become infected with an alien parasite that names itself "Migi" ("right"). Migi is the first parasite to develop a symbiotic relationship with its host, as he and Shinichi slowly develop a grudging friendship. Migi isn't the only Parasite on earth, however, and as cases of Parasites killing humans begin to emerge, humans seek to kill off Parasites. Shinichi and Migi find themselves caught in between these two sides of the struggle over planet earth.
..::Video Specs::..
Format/Info : HEVC / x265
Resolution : 1920x1080
Frame Rate : 23.976 fps
..::Audio Specs::..
Format/Info : Advanced Audio Codec
Channels : 2 channels
Sample Rate : 48KHz
Language : English, Japanese
..::Subtitles::..
Language : English
Type : Soft Coded
Format : ASS
Track 1: English (Signs/Songs)
Track 2: English (Full)
..::Source::..
BD-Rip (Web-Rip Audio for English) / [MK-Pn8] (25.5 GB)
Original Uploader: [Pseudo]
Size: 5.94 GB
Directed by Kenichi Shimizu
Written by Shōji Yonemura
Music by Ken Arai
Studio Madhouse
Original run October 8, 2014 – March 25, 2015
Episodes 24
Opening Theme:
"Let Me Hear" by Fear, and Loathing in Las Vegas
Ending Theme:
"It's the Right Time" by Daichi Miura
Insert song:
"Next To You" by Ken Arai