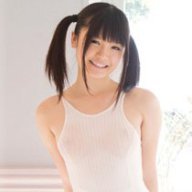 Don't underestimate lolis!
It's about time someone started this topic. So yeah... talk about your favorite newhalfs, movies, series, scenes, or scenarios.
Personally I mostly just like the cute, shy, super girly ones... kind of like a loli but with a dick.
So far Komaki Shirosaki from HVG-020 is the one of best examples I've seen.
Can someone recommend any more cute ones?
I also like Risa Kawai. You can find her in a lot of the PRB and PRD videos. I wouldn't say she's cute but her reactions are always fun to watch.