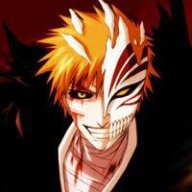 Jul 23, 2008
9,153
17,033
This is one of the old
"axxo"
DVD rips, still available on TPB. You can get all his old torrents that were reposted there by downloading a clone of the old TPB:
http://sourceforge.net/projects/tpb/
or of course you could buy this movie from Amazon at a very reasonable price ($5.20-11.98 plus shipping last time I chacked)
cool DVD cover in Spanish:
Plot synopsis partly derived from the back cover:
Ami (Minase Yashiro) is a tough but otherwise average high school girl, trying to lead a normal life with her younger brother. Her whole world comes crushing down when her brother and his friend are killed by ruthless bullies led by a Yakuza Boss' son. When she goes to find those responsible, she finds herself in over her head and minus her left arm. Barely surviving, Ami escapes and finds shelter from a kindly mechanic and his wife Miki (Asami) who also happen to be the parents of her brother`s friend. They take pity on Ami's plight, helping her heal, training her and fitting her with a powerful machine gun where her left arm used to be. She then teams up with the tough mother to seek vengeance and together they unleash an unholy, non-stop, over the top kill fest against the equally creative machinery of their ruthless Ninja-Yakuza enemies.
>
> TiTLE......[ Kataude mashin gâru - The Machine Girl
> AKA........[ The One-Armed Machine Girl
> YEAR.......[ 2008
> GENRE......[ Action | Horror
> RUNTiME....[ 01:37:14
> STORE DATE.[ 2008
> iMDB RATE..[ 7.8/10 (70 votes)
> iMDB URL...[
http://www.imdb.com/title/tt1050160/
>
> AUDiO......[ MP3 48000Hz 128 kb/s CBR (2 chnls)
> LANGUAGE...[ English Dubbed
> ViDEO......[ 874 kbps XviD 23.976 FPS
> Q. FRAME...[ 0.153 bits*pixel
> RESOLUTiON.[ 660 x 360
> DAR........[ 1.833 (11:6)
> SUBS.......[ None
> FiLES......[ 1
> SiZE.......[ 701 MB
> SOURCE.....[ DVD
>
> N O T E S
>
> COUNTRY: Japan
> DIRECTOR: Noboru Iguchi
> SCREENWRITER: Noboru Iguchi
> ORIGINAL MUSIC: Takashi Nakagawa
> CINEMATOGRAPHER: Yasutaka Nagano
> CAST: Asami, Honoka, Yûya Ishikawa, Ryôsuke Kawamura, Noriko
> Kijima, Kentarô Kishi, Ryôji Okamoto, Nobuhiro Nishihara ...
> STUDIO/PRODUCER: Fever Dreams
movie trailer at youtube: