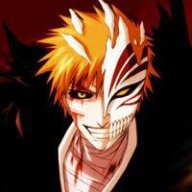 Jul 23, 2008
9,153
17,021
I have just started watching this so I can only say I like it so far and the fanservice is agreeable. The video quality is very good, which is expected of cornbreadman, and this is the best seeded torrent of the series I found...of which there were not many. I always look though, to try to share the best of the best here. Sometimes I may fail but if you like anime with fanservice and lots of sexy animated dolls, give this a try.
Description:
* Based on a manga by
[Takeda Hiromitsu]
formerly serialised in Dragon Age Pure, but moved to
[Gekkan Dragon Age]
when the magazine was cancelled.
[Ooyama Takeru]
, a mostly normal yet perverted guy, enrols into Tenbi Gakuen — once an all-girls school now turned into a co-ed school. Unbeknownst to him, the only students admitted are those who are able to control a source of energy found in all living things called Element, and thus can use magical artefacts called Maken, giving the users specific and varied abilities.
VIDEO
Video Source: BD-J & BD-NA
Video Codec: H.264/AVC
Video Resolution: 1280x720p HD (16:9)
Video FPS: 23.976
AUDIO
Codec: AAC
Track 1: English: 5.1ch
Track 2: Japanese: Stereo
SUBTITLES
Track 1: English Signs/Songs
Track 2: English Subtitles
EXTRAS
English Commentary
Maken-ki!_Secret_Training shorts 1-6
NOTES
Episode 13 is the OVA.
Director:
Oohata Kouichi
Original run:
05 October 2011 — 21 December 2011
Size: 7.55 GB
Original Uploader: cornbread
man
Languages: English , Japanese
Subtitles: English