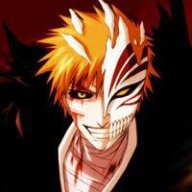 Jul 23, 2008
9,199
16,466
I find that I am entertained by shoujo anime. What can I say? I like variety. This is not exactly your average anime, mainly because of its' target audience, but alas it is not overly special either. I found it a pleasant distraction and mildy entertaining. This anime is okay for all members of the family but better appreciated perhaps by the female members, especially preteen and teen girls (it is shoujo after all). The encode is very good and of decent size. You may not love this romantic comedy but you might just like it.
Plot Summary:
Chiyo Sakura confesses her feelings to her schoolmate Nozaki. Due to a misunderstanding, Nozaki thinks Chiyo is just a fan. She then discovers Nozaki's other identity; a shōjo manga artist. As she gets closer to Nozaki, she befriends Nozaki's quirky acquaintances who assist him and serve as inspirations for his manga.
Video
Source- BlueRay
H265
Resolution 1920x1080
Audio
AAC
Subtitles
bdpg
Original Uploader: Professor223
Size: 3.78 GB
Produced by     Gekkan Shōjo Nozaki-kun Production Committee
Written by     Yoshiko Nakamura
Music by     Yukari Hashimoto
Media Factory
Studio     Dogakobo
Original run July 7, 2014 – September 22, 2014
Episodes 12
Opening Theme:
"Kimi Janakya Dame Mitai" (君じゃなきゃダメみたい) by Masayoshi Ōishi
Ending Theme:
"Uraomote Fortune" (ウラオモテ・フォーチュン) by Ari Ozawa
This is based on the ongoing webcomic by Izumi Tsubaki serialized in Gangan Online. So basically we have a shoujo anime based on a shoujo manga about a girl in love with the writer of a shoujo manga and about his inspirations for his work. Clever concept.