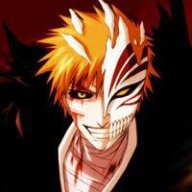 Jul 23, 2008
9,199
16,466
This is a romantic comedy and it probably is not the best written one ever but it does have its' own pecular brand of crazy that appealed to me. Fuck the critics and their politically correct bullshit, it just annoys the hell out of me. I suppose it would be better if I never read anything of others reviews but when I go looking for wallpapers when I am getting ready to post here I occasionaly come across them. I think the male and female leads were great in this. Their story was what made it worth watching. If I was going to fault this anime on anything it would be that they over embraced the use of comic relief in an attempt to give the series balance when it didn't really need it. The female lead is a strong independent character but she is still a teenage girl and that gave her a vulnerablity that worked here. The male lead is a bit too unexplored, it was an oppurtunity to add some real depth to the series that the author missed out on but he was fucking great. The other characters are just background to the story and some of them are much better than others. Overall I thought this was worth every episode I watched with a most satisfying ending.
Plot Summary:
Misaki Ayuzawa is the first female student council president at a once all-boys school turned co-ed. She rules the school with strict discipline demeanor. But she has a secret—she works at a maid cafe due to her families circumstances. One day the popular A-student and notorious heart breaker Takumi Usui finds out her secret and makes a deal with her to keep it hush from the school in exchange for spending some time with him.
Video: 720x480 anamorphic 16:9 - 23.976 fps H264
Audio: AC3
Subtitles: vobsubs
Original Uploader: Exiled-Destiny
Size: 7.1 GB
Directed by Hiroaki Sakurai
Produced by Akio Matsuda
Written by Hiro Fujiwara
Music by Wataru Maeguchi
Studio J.C.Staff
Original run April 1, 2010 – September 23, 2010
Episodes 26 + 1
Opening Theme:
"My Secret" by Saaya Mizuno
Ending Theme:
#1: "Yokan" (予感) by heidi.
#2: "∞ (Mugen) Loop" (∞ループ) by heidi.
If you missed it the honorific
sama
is used here to describe the female lead which is a fairly rare honorific reserved for one that you not only respect but see as a higher rank than yourself. Considering the main character works at a maid cafe and goes to highschool this is an unusual yet pertinent use of the title and alludes to her personality.
If you hadn't guessed this is based on a shojo manga and that makes this a shojo anime, whose target audience is teenage girls. Fuck it, I never really look at those types of things until after I watched a series anyway (although it take me long to figure out on my own). What is worthy of note is the author of the manga got to write the anime series. You don't see that everyday.
This was also produced by one of my favorite Japanese anime studios: JC Staff. Love those guys.
Last edited: