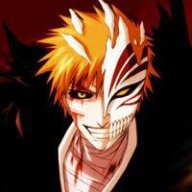 Jul 23, 2008
9,199
16,466
Sometimes it is just about "the guys". There aren't a lot of animes that center their story around a small circle of males. That kind of story has to be pretty damn good to compete against the multitude of other subject matters you find in anime today. This story is that good.
Note: I actually had already seen this anime from a different problem ridden rip that was twice the size and decided that it wasn't worth sharing here. this is a rip by a better encoder direct from the blueray so not only am I sharing it but I am downloading it to replace the one I have but I haven't vetted it. So if you download this, you take your chances.
Plot Summary:
Four boys named Haruka, Makoto, Nagisa and Rin all participated in a swimming tournament shortly before graduating elementary school and later parted ways. Years later, they reunite when Rin challenges Haruka to a race and wins. Not wanting to be defeated so easily, Haruka gathers Makoto and Nagisa and a new recruit named Rei to form the Iwatobi High School Swimming Club.
File Size: 490MB @ 720p (1280x720)
File Extension: .mkv, h264 10-bit
Audio Track 1 (Default): English 2.0 AAC
Audio Track 2: Japanese 2.0 AAC
Subtitle Track 1 (Default): English Signs & Songs (.ASS)
Subtitle Track 2: English Dialogue (.ASS)
Original Uploader: ChaoXide
Size: 5.88 GB
Directed by Hiroko Utsumi
Written by Masahiro Yokotani
Music by Tatsuya Kato

Studio      Kyoto Animation
                 Animation Do
Original run     July 4, 2013 – September 26, 2013
Episodes     12
Opening Theme:
"Rage on" by OLDCODEX
Ending Theme:
"SPLASH FREE" by STYLE FIVE - Nobunaga Shimazaki, Tatsuhisa Suzuki, Mamoru Miyano, Tsubasa Yonaga, Daisuke Hirakawa
#2: "EVER BLUE" by STYLE FIVE - Nobunaga Shimazaki, Tatsuhisa Suzuki, Mamoru Miyano, Tsubasa Yonaga, Daisuke Hirakawa (ep 12)
I didn't have the Japanese proper translation for the title, which I usually pick up easily. Sry about that. This is based on an award winning light novel series entitled ハイ☆スピード! but was changed for the anime for international distribution. There is a second season but I haven't found a rip for it yet in dual audio but when the blueray is shared I will share it here. There is also an animated film out that is sure to be worth watching. Seriously, this is a good one folks.
Last edited: