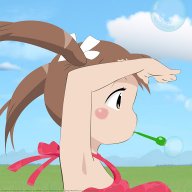 slacker
Staff member
Super Moderator
Emperor
UPDATED 06/05/2015 depending on where in the world that is MAY 6th
Akiba-Online has a new long-term partnership with
FileJoker.net
What this means is that Akiba-Online expects
all
Direct Download
posters to include
FileJoker
links in their posts.
THE RULE
The rule is the same as for other sponsorships in the past:
"All posts for any download links on Akiba-Online must contain a FileJoker link. You can post other hosts too, but it must include FileJoker link(s). This includes reposts of dead files."
!!! Members, please report new threads/posts that are in violation of this rule !!!

HOW TO CREATE AN AFFILIATE ACCOUNT ON FileJoker.net
FileJoker
affiliate accounts are manually approved, and you can request your
FileJoker
account be given affiliate status by contacting
support@filejoker.net
or by using the contact form:
https://filejoker.net/contact
(remember to include your
FileJoker
registration email)
Last edited: