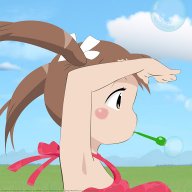 slacker
Staff member
Super Moderator
Emperor
In partnership with FileJoker, we have implemented a new thread prefix: "FileJoker Exclusive" in the Direct Downloads subforum.
This thread prefix allows members (if they want to) to mark threads they wish to contain
only
FileJoker links.
"FileJoker Exclusive" threads must only contain FileJoker links.
If you see a thread where a user has marked it as
"FileJoker Exclusive", do not post links from other hosts in that thread.
This new rule does not change any existing rules.
Setting Thread Prefixes
Thread Prefixes can be set when you create a new thread. Select the prefix from the drop-down box:
After you have posted your thread, you will see it appear in the thread list with a label like this: