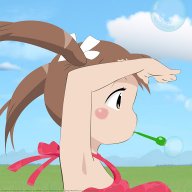 slacker
Staff member
Super Moderator
Emperor
This thread is for tracking submissions for the competition.
Every FileJoker exclusive thread you make, post a link to it here to keep track of it.
Do not make more than one post in this thread - edit the same post when you need to add more links.
Include a number (starting with 1), the title of the thread AND the url link. --> 1. Title of Thread - http://www.akiba-...
When judging the competition, only threads linked in this thread will be counted.
Example:
edited by C00Lzero:
for automatic counting use
[list=1]
[*] here 1st upload
[*] next one
[/list]
Which will result in:
here 1st upload
next one
Last edited by a moderator: