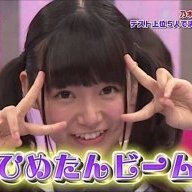 Nov 28, 2015
1,069
10,567
Otonashi Sayaka (音無さやか). Miss 17 returns with quite an pervy movie.
Released in 2012-02-03
The code of the movie: DDD-004
Title of the movie: Sweet 17 Bloom
ISO is 4.00GB
MP4 is 1.62GB
I included an small Screenshot set into the torrent, 1.98MB, the same Pics that are in this page.
I figured out to do that since the Thumbnail picture happens to evade all of her "suspicious" activity
Bought by a kind Akiba member who wishes to stay anonymous, picture taking, ripping & conversion by me.