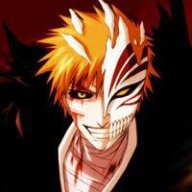 Jul 23, 2008
9,197
16,999
Seatbelts are a Japanese blues/jazz band led by composer and instrumentalist Yoko Kanno. The name of the band, according to the fictional description given in the anime series Cowboy Bebop, derives from how the performers wear seatbelts to be safe while they play hardcore jam sessions.
The band performed the whole soundtrack of the anime series Cowboy Bebop and produced a total of seven albums and one live DVD. Their style is very diverse and ranges from straightforward big band jazz, blues, acoustic ballads, hard rock, country, funk to electronic, hip-hop and experimental compositions/elements.
Since the band is focused mostly on instrumental work, The Seatbelts have no lead singer. However, Steve Conte (from The Contes and Crown Jewels) and Mai Yamane participate and sing on many of their songs. The lyrics of these songs are written mainly by Tim Jensen and Yoko Kanno herself. Singers Soichiro Otsuka and Gabriela Robin (rumored to be a pseudonym for Kanno) are responsible for the backing vocals on songs such as "Blue".
After a few years in hibernation, The Seatbelts regrouped in 2004 to perform the soundtrack for the second Cowboy Bebop video game, which is currently available in Japan.
Many of the members of The Seatbelts have also worked with Kanno and with each other on other projects as well, and some have even gone on to compose their own work. For example, guitarist Tsuneo Imahori also played guitar on the soundtracks for Ghost in the Shell: Stand Alone Complex and Wolf's Rain (both of which were composed by Kanno), as well as composing the soundtracks for Trigun and Gungrave.
Yoko Kanno (菅野 よう子) is a composer, arranger and musician best known for her work on the soundtracks for many anime films, television series, live-action films, video games, and advertisements. She was born in Sendai, Miyagi Prefecture, Japan. She has written scores for famous animated works, including Darker than Black, Macross Plus, Turn A Gundam, Cowboy Bebop, The Vision of Escaflowne, Ghost in the Shell: Stand Alone Complex, Wolf's Rain, Sakamichi no Apollon, and is the most trusted composer by veteran and new-wave directors such as Yoshiyuki Tomino, Shinichiro Watanabe and Shoji Kawamori. Kanno has also composed music for pop artists, the most notable being Maaya Sakamoto and Kyōko Koizumi. She is also a skilled keyboardist, and is the frontwoman for the Seatbelts, who perform many of Kanno's compositions on the various original soundtracks for which she is responsible.
Size: 570.57 MB
Original Uploader: ???
Format: mp3
Description
7 discs:
Cowboy Bebop
Vitaminless
No Disc
Blue
Future Blues
Ask DNA
Cowgirl Ed