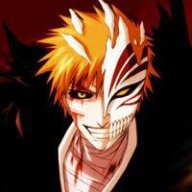 Jul 23, 2008
9,199
16,466
Both seasons are in dual-audio but the movie is Japanese audio with English subtitles. Great series and the first season can already be found in this section. Plenty of action, good story telling, nice graphics and a good pace all add to a very pleasurable watch. This series just doesn't have a lot of overall weaknesses, one of the better ones. It also manages to sneak in some pretty tough questions about society, government and law enforcement. Very nice rip and a quality torrent.
Story:
Justice, and the enforcement of it, has changed. In the 22nd century, Japan enforces the Sibyl System, an objective means of determining the threat level of each citizen by examining their mental state for signs of criminal intent, known as their Psycho-Pass. Inspectors uphold the law by subjugating, often with lethal force, anyone harboring the slightest ill-will; alongside them are Enforcers, jaded Inspectors that have become latent criminals, granted relative freedom in exchange for carrying out the Inspectors' dirty work.
Into this world steps Akane Tsunemori, a young woman with an honest desire to uphold justice. However, as she works alongside veteran Enforcer Shinya Kougami, she soon learns that the Sibyl System's judgments are not as perfect as her fellow Inspectors assume. With everything she has known turned on its head, Akane wrestles with the question of what justice truly is, and whether it can be upheld through the use of a system that may already be corrupt.
Season 1 - all eps bD DUAL AUDIO
Season 2 - all Eps BD Dual Audio
Movie BD subs only
============================================
Media Info
Video
Video Info
Format: MKV
Language: English,Japanese
Subtitle: English
Quality: 720p
Codec: h.265
Audio
Track 1 : English
Track 2 : Japanese
Codec : Vorbis
Channels - 5.1
Original Uploader: lucifer22
Size: 3.49 GB
Directed by     Naoyoshi Shiotani
Katsuyuki Motohiro
Produced by     Koji Yamamoto (Chief)
George Wada
Kenji Tobori
Wakana Okamura
Written by     Gen Urobuchi
Music by     Yugo Kanno
Studio     Production I.G
(Season 1)
Original run October 12, 2012 – March 22, 2013
Episodes 22
(Season 2)
Original run October 10, 2014 – December 18, 2014
Episodes 11
(The Movie)
Premiere date:
2015-01-09 (Japan)
2015-10-18 (UK, Scotland Loves Anime)
Music
Season 1:
Opening Theme:
"abnormalize" by Ling Tosite Sigure
#2: "Out of Control" by Nothing's Carved in Stone
Ending Theme:
"Namae no nai Kaibutsu (名前のない怪物; Monster with no name)" by EGOIST
#2: "All Alone With You" by EGOIST
Season 2:
Opening Theme:
"Enigmatic Feeling" by Ling Tosite Sigure
Ending Theme:
"Fallen" by EGOIST
The Movie:
Opening Theme:
"Who What Who What" by Ling Tosite Sigure
Ending Theme:
"Namae no Nai Kaibutsu" (名前のない怪物;A Beast Without a Name) by EGOIST