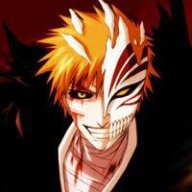 Jul 23, 2008
9,199
16,466
Liked it from the start. Great graphics. I would have preferred a blueray rip but this is what was shared. This is a fairly good example of why I like anime. Stories by adults, stories for adults, presented in a manner acceptable for young adults. Anime gets away with themes and issues that prime time dramas either won't dare cover or are just not capable of addressing. And anime makes it interesting. Anime does it in a colorful, exciting, flamboyant manner. This particular anime may not be great but it is pretty good. I liked it. I could go on about the animes defects and strengths but they cancel each other out fairly well so I don't feel a burning desire to. Enjoy!
Plot Summary:
No one knows when, where, or how "the gate" was created; furthermore, no one can see, touch, or access it. However, when "the gate" is opened, realms of mortals, fairies, and daemons collide, destroying world orders. While leaders of three realms try to restore orders, some talented and capable mortals begin to approach the gate, now known as "Divine Gate." Yet no one has reached the Gate and returned, however.
Video:
Source: Heroine
Codec: H264 10-Bit
Resolution: 1280x720
Frame rate: 23.976
Audio:
Source: orz
Audio Track 1 (Default): English AAC 2.0 Ch
Audio Track 2: Japanese AAC 2.0 Ch
Subtitles:
Source: Heroine
Subtitle Track 1 (Default): Signs and Songs
Subtitle Track 2: Full Subtitle
Original Uploader: xDeathTheKid
File size: 7.34 GiB
Directed by Noriyuki Abe
Written by Natsuko Takahashi
Music by Takumi Ozawa
Studio Pierrot
Original run January 8, 2016 – March 25, 2016
Episodes 12
Opening Theme:
"One Me Two Hearts" (ワンミーツハー) by Hitorie
Ending Theme:
"Contrast" by vistlip
This is actually based on a 2013 Japanese smartphone game developed by Acquire for iOS and Android devices.