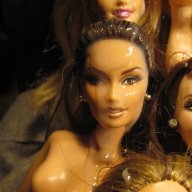 B.B.B. creator, since 2004 (officially!)
Hello again and I really do not wish to offend anyone out there so if you are in any way slightly homophobic, I advise you do not read / continue reading this "activity" request.
I also did not know in which thread to post this, since it isn't necessarly a JAV idol ID request nor a specific scene / film request but rather a request if anyone knows of other films with this type of activity featured in it.
Basically it's a very homofriendly type of activity (hetero flexible) and it's something I would like to see more in X rated flicks but due to it being very niche as it stands, it seems to be very difficult to find.
I can not believe that with all the "themes" and "fetishes" out there, that no-on / no studio ever thought of dedicating a flick centered on this type of activity.
Basically these bad quality caps are taken from the Rino Kirishima flick "An Amazing Handjob, Finished With Cum Swallowing Sex" code MIAE-139 from Moodyz.
During the last scene on two occasions she performs the "double barrel" handjob/blowjob on two guys. The first screen cap is in the "king of clubs" position, and the second is the rather very "risque" in front of each other.
Again sorry about the bad quality of the screen caps, but it should give you an idea.
So if you know of any other X-rated flick where the girl does this with two (or more) guys, I would be greatly appreciative!
And of course if you know of a specific title or series which "concentrates" on this type of activity, I would be excessively grateful!