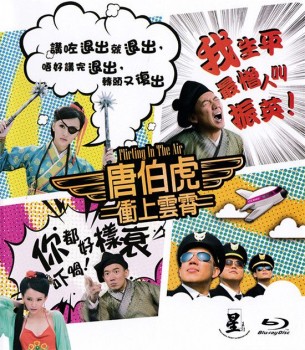 ​
Detail:
Title:
Flirting in the Air
Genre:
Comedy
Release Date:
Runtime:
94 mins
Director:
Aman Chang
Country:
China
Language:
Mandarin,Cantonese
Subtitles:
Chinese
Chapman To as Captain Cool
Dada Chan as Sheila
Connie Man as Autumn
Jim Chim
Lam Chi-chung as Sam
Dominic Ho as Guy
Bella Lo
Hazel Tong
Law Lan
Jerry Koo
Ben Cheung as Tong Pak Fu
Airline pilots Cool (Champan To), Sam (Lam Tze Chung) and Guy (Dominic Ho) were proud womanizers whom all took tremendous pleasure in making rounds with every stewardess they came across. But one day during a seemingly routine flight, they encountered a violent magnetic storm that sent them falling through a wormhole. Upon landing, they assumed the storm had blown them off course onto a film set, but in reality, they had travelled back in time to Ming Dynasty.
DOWNLOAD:
Code:
https://filejoker.net/xgd7nbs6lwe9
https://filejoker.net/5z2uz1rpe083
Last edited: