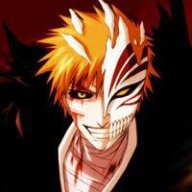 Jul 23, 2008
9,153
17,021
Relatives who have to be all doom and gloom about a relative in the hospital when a prognoses hasn't even been made yet. The way I look at is let the doctors be the ones to say whether or not that person can or can't make it, not relatives with no back ground in medicine what so ever who have not even heard the prognoses yet. I would like to have some hope that the prognoses will be good and not have a relative trying to squash that hope.At least wait until full diagnosis have been made and a doctor delivers his prognosis before you go around saying that person isn't going to make or that person is going to die or that the situation is extremely dire.
It is a tough situation when a loved ones health or life is in danger. People fear for the ones they care about most of all and are frustrated with their helpless postition. Over reaction to such events are common. Words will offer no comfort. Anger serves no useful purpose here and only agitates an already tough situation yet anger is also normal.
I dont normally offer unsolicited advice in this thread. People have a right to voice their frustrations and angers here. But at the risk of being rude I will in this case:
Serve, listen, and love. A harder task I could not ask of anyone but this is the only answer here. Serve beverages and food, take your relatives to dinner or whatever is appropriate. If in a hospital get magazines, a newspapaper, toys for children or whatever helps feel the void of the "not knowing what is going to happen". Dont talk, listen to their fears, they just need to voice them. Dont avoid them, be a shoulder for them. A silly hug is worth more than reason in these situations. By comforting others you will solve your problem, help solve theirs and be of great service to the person whose health is in question.
My apologize if I was out of line and may everything turn out for the best,
Ceewan