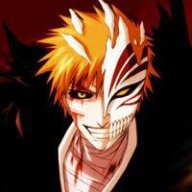 Jul 23, 2008
9,199
16,491
Sometimes I don't think that I choose my anime as much as it chooses me. Once I started in on this anime I really wasn't in the mood for anything else until I was done watching it. Still, this isn't my normal "bill-of-fare". This has a lot going against it: the target audience is female, it is not a fast paced anime, this is not cutting edge or hardcore, the story isn't even contemporary, sometimes I just wanted to reach into that anime and shake a few characters they could be so frustrating and there are three episodes that basically just recap what went on before (I hate that). So why watch it? I can only tell you reasons why I watched it. To start with it is just an engrossing and well told story. This anime is very imaginative, the art work is pleasing to the eye, the characters are very diverse (both the men and women), the storylines are complex but not so complex that you couldn't share this with most members of your family (preteen and up I would think) and it was often insightful as well as inspriational. So, you take the good with the bad in this one if you watch it. I can't promise you will like it but then again, you might love it.
Plot Summary:
Yoko Nakajima, an unhappy high school student, is one day suddenly faced with a strange man who swears allegiance to her. After a battle with demon-like beasts, he then takes her to another world along with two of her classmates. There, her appearance has changed and she can understand the language even though her classmates cannot. But their status as "Kaikyaku" (people who come from Earth) makes them hunted fugitives, so they wander the land of the 12 countries, simply trying to survive and to figure out the reason why they were brought to this world.
File Container: MKV
Video Format: h.265/HEVC [10-bit]
Video Resolution: 1440x1080
Aspect Ratio: 4:3
Audio Type: Mixed
Track 1: English (2.0 Stereo)
Track 2: Japanese (5.1 Surround) Stereo)
Audio Format: AAC-HE
Subtitles: (ASS)
Track 1: English (Title/Signs)
Track 2: English
Source: » Bluray | MKV | h264 | 1080p | AAC 5.1 | Dual Audio | Softsubs (joseole99) 28.72GB
Original Uploader: [bonkai77]
Size: 9.1 GB
Directed by Tsuneo Kobayashi
Studio Studio Pierrot
Original run April 9, 2002 – August 30, 2003
Episodes 45
Opening Theme:
"Jūni Genmukyoku" (十二幻夢曲) by Kunihiko Ryo
Ending Theme:
"Getsumei Fūei" (月迷風影) by Mika Arisaka
Konami made two games based on The Twelve Kingdoms for Playstation.