The Pollinic Girls Attack!
Alternative title:
Kafun Shōjo Chūihō! ~The Animation~ (Japanese)
花粉少女注意報!~THE ANIMATION~ (Japanese)
Genres:
erotica
Age rating:
Adults only! (Contains explicit sexual content)
Plot Summary:
In this alter reality sex is not a reserved theme not even a discrete thing. Due to the existence of female and male pollinic humanoids, they travel just like pollen via the air and just when they find a receptive human they start their process of fertilization or at least thats what they intend to do. It's just normal to see them everywhere and everytime, there are only few ways to avoid them, so almost anybody is catched up.
Ep:
2
Sub:
Eng
Cen:
Yes
Production:
Pink Pineapple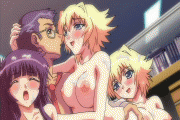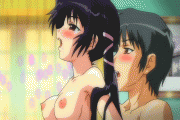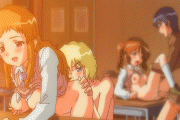 Link:
ep 1
part 1
part 2
part 3
ep 2
part 1
part 2
part 3
​