Tokyo Kinky Sex
by: Tadashi Anahori
Tokyo Adult Theme Park by SOD
The
Weekly Playboy bar
in Kabukicho was a big success back in 2017. We were reminded of it — and how few chances there are to encounter the adult industry in a bricks-and-mortar setting other than just a shop in the likes of Akihabara — when we read the exciting news that top Japanese porn production and distribution company
Soft on Demand
is opening what is essentially a sex theme park in Tokyo.
Ostensibly, the building will host restaurants and bars staffed by genuine porn performers, following the precedent established by Weekly Playboy's bar, where real gravure idols served customers.
But SOD is promoting SOD Land, which sets to open in — where else? — Kabukicho on October 10, by describing it as an "adult theme park." (We also love how this development flies in the face of the recent, very artificial attempts to gentrify Kabukicho and eliminate its "dirty" reputation by building movie theaters and hotels.)
SOD has already done something similar in Akihabara (in 2018) and Nakano (in 2019),
opening small bars
staffed by (sadly, fully clothed) adult video stars. But now they are raising the stakes (and the budget) with a five-floor complex.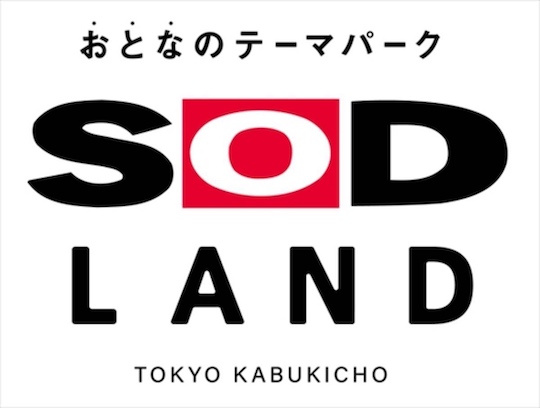 The ground floor is the tamest, featuring a reception counter, purikura photo booth, gift shop selling DVDs and merchandise, and gacha capsule machines (because, well, Japan). But head to the basement and try out the bar staffed by female SOD employees and porn industry newcomers — since we all love to follow the debutants in the fast-changing world of Japanese porn.
Head upstairs to the second floor for the Kakubutsu Salon to enjoy a drink with a hostess or sex worker. The staff on hand here all apparently work in the fuzoku industry — a catch-all legalese covering everything from hostess bars and girls' bars to erotic massage, strip clubs, soaplands, and brothels.
If you are visiting for the JAV stars, though, you will want to go straight to the third floor, where the SOD Syain Bar offers patrons the opportunity to drink with famous porn stars on the SOD roster. And if you want something more respectful and contemplative, the novel Silent Bar on the fourth floor, as the name suggests, bans private conversation so customers can instead focus on the stunning spectacle that is porn stars in swimwear — probably as naked as anyone actually gets in the building — preparing drinks behind a one-way mirror (a
classic trope in Japanese porn
).

And the best thing? It's very accessible. There don't seem to be any hidden charges or gray areas. Instead, customers pay a modest admission fee of ¥500 per 30 minutes and then only for the food and drink they actually order, rather than a padded bill including inflated prices for the drinks of hostesses and so on like at many premium clubs and dubious bars in Kabukicho.
Coronavirus restrictions notwithstanding, SOD Land is open from 5 pm to 10 pm. Incidentally, the building has installed various ventilation filters and systems as well as contact-less thermal sensing with AI facial recognition to make a visit safer in these strange times. We didn't see any announcement about the porn stars wearing masks, which would surely detract from the main aim of a visit. A publicity image on the
SOD news blog
, however, suggests, the staff may wear transparent face shields.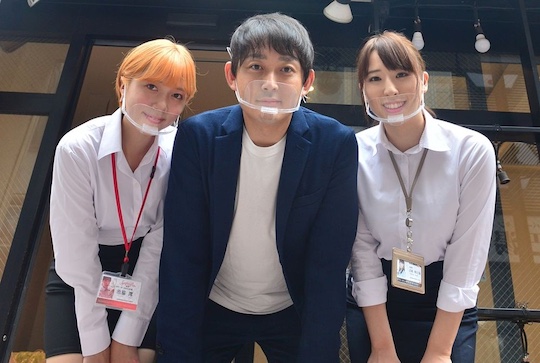 Strangely, despite the announcement attracting lots of media coverage, we cannot find any official website or social media channels for SOD Land, and even the press release has now vanished. But if you want to go, here is the address in Japanese: 東京都新宿区歌舞伎町1-21-3 フルフルビル.