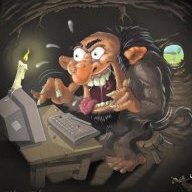 Robin Hood of U15 Torrent
A few more questions. Thanks by the way for all the assistance.

1. I am downloading several files simultaneously. None are finished but the amount downloaded exceeds 4GB. Will that present a problem in my cache?

2. Is there a plugin to search by date of hash? In other words, can I put in a broad query such as '[IV][U15]' and specify only those files which proceed a certain date, in order to get only the most recent additions?