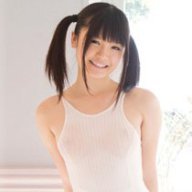 Don't underestimate lolis!
I just discovered that I had a few videos of Miku Shindo in my collection (PMP-181, MVSD-135, DDB-146, JS-11) unfortunately I didn't realize what an excellent cum swallower she was until recently. It appears I'm now more than 4 years late to the party and all the downloads are long dead.
So I'd like to request reuploads of some of her videos (I hope this the correct place for requesting re-ups):
DJE-019
- Miku Shindo Transfer Student Nakadashi
JAK-021
- Pet Schoolgirl Cum Drinking
PSI-416
- Firing 15 Human Facial Dirty Face Collapse
IMD-007
- 泣きじゃくり 泣き虫美少女・涙ぼろぼろイラマチオ 進藤みく
CEN-021
- お尻えっち 進藤みく
HVAD-760 - Cute Student Is Obedient Co ○ Ma Miku Shindo School Girls Mouth ◆ Deep Throating Blood Willingly ○ Port Of Teacher (does not exist on Akiba)
Thanks in advance.