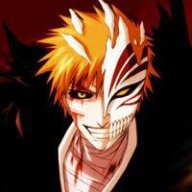 Jul 23, 2008
9,199
16,466
Pong Fu. So why watch an anime that is centered around ping pong? Hell, I was even going to give this a pass. I am glad I didn't. This anime is very good, from storyline to the interesting visual artform used in the animation. I am a sucker for unusual artwork in anime, I think it shows both inspiration and imagination. Loved the characters, the stars and the bit players. Give it a try. This story is not just about the Ping and the Pong, it is about people, and we can all relate to that.
Summary:
Two long-time friends Smil and Peco are both members of the ping pong club at their high school and are both very talented at the sport. However, Smile`s quiet personality keeps him from being able to win against Peco. The club`s teacher takes notice of Smile`s talent and works to change his attitude toward the sport.
VIDEO
========
Format : mkv
File size : 84 MB
Duration : 24mn 40s
Overall Bit rate : 550 Kbps
Width : 1280 pixels
Height : 720 pixels
Frame rate : 23.976 fps
Video Format: h.265/HEVC (8-bit)
AUDIO & SUBTITLE
========
Language : English,Japanese
Format : AAC,AAC
Bit rate : 92.0 Kbps
Subtitle : Signs and Songs,English
Original Uploader: -Rokey-
Size: 962.46 MB
Directed by Masaaki Yuasa
Music by Kensuke Ushio
Studio Tatsunoko Production
Original run April 11, 2014 – June 20, 2014
Episodes 11
Opening Theme:
"Tada Hitori" (唯一人) by Bakudan Johnny
Ending Theme:
"Bokura ni Tsuite" (僕らについて) by merengue
This is based on the manga from Taiyō Matsumoto and preceeded by the 2002 live action movie also based on the manga.