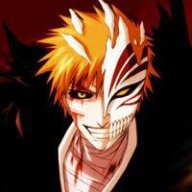 Jul 23, 2008
9,197
16,999
This torrent is checked and verified but if you want it seeded then seed as you would be seeded.
NICO Touches the Walls is a Japanese rock band signed to Sony Music Entertainment's sub-label Ki/oon Records and managed by A-Sketch. The group was formed in 2004, in the same year, they won the Lotte Prize at the Yamaha Teen Music Festival and got a chance to sign a contract with Sony Music Entertainment.
Mitsumura Tatsuya (光村龍哉): Vocals
Furumura Daisuke (古村大介): Guitar
Sakakura Shingo (坂倉心悟): Bass
Tsushima Shotaro (対馬祥太郎): Drums, Chorus
Size: 1.28 GB
format: mp3
credit for this upload goes to narutorei the original uploader.