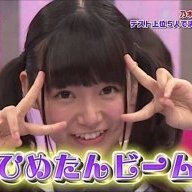 Nov 28, 2015
1,060
10,543
Kawamura Miruku (河村みるく).
Born in 2000-04-16, is 153cm tall.
Released in 2015-09-10.
1.83GB
The translation to the title ひとりじめ is Hitorijime. I can only find the translation "Monopoly" for Hitorijime but it should also mean somekind of Solo-something. Too hard to translate Hiragana letters.
Not my original file, so I don't have the ISO or other versions available.