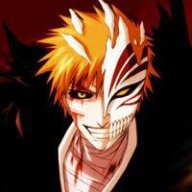 Jul 23, 2008
9,198
16,980
By Request:
The title is more literally translated as : "Big Tits Dragon: Hot Spring Zombie Vs. Stripper 5", released in North America as "Big Tits Zombie"
Not much info on this torrent, I will update specs later though DVD rips are generally 480p. Not well seeded but consistently seeded, help keep this torrent alive and seed for your fellow movie lovers.
japanese audio + english subtitles.
Directed by Takao Nakano
Produced by Seiji Minami
Hideaki Nishiyama
Written by Takao Nakano
Starring:
Sora Aoi
Risa Kasumi
Mari Sakurai
Cinematography Kazuaki Yoshizawa
Release date: May 15, 2010
Running time: 73 minutes
Size: 700mb
Original Uploader: JCinema