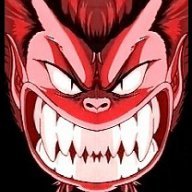 赤いオンドリ - 私はオタクです!
Staff member
Super Moderator
The
DO NOT UPLOAD: list
has been updated:
http://www.akiba-online.com/forum/showthread.php?t=21755

Please note that
ANY
in the U.S. licensed release of any H-anime may not be posted on Akiba-Online anymore, existing threads in the hentai anime torrent section and the DDL section as well had to be removed.
This affects even releases which have been licensed already but a U.S. release has not been published yet, this for example is the still missing episode 4 of Jiburiru the devil angel II by Milky which already has been licensed by Kitty Media !!!
The companies, which material may not be posted anymore are:
This was to be expected since a long time...
09-02-2009 / redrooster