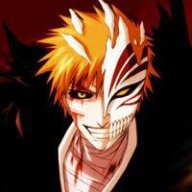 Jul 23, 2008
9,199
16,466
A romance anime but pretty well disguised at times as a comedy. I really liked it, the main characters were well developed, which really helps one become invested in the story. This was an imaginative tale worth watching and I can't wait to see the sequel. This is perhaps my favorite type of anime and I found it to be pretty moving, tugged a tear or two outa my eye it did. I love action and fanservice and sci-fi stuff, no doubt, but I really like to laugh and feel with a story, to get caught up in a tale.
Plot Summary:
High school freshman Yūta Togashi was once a "
chūnibyō
patient" i.e. an overly self-conscious middle schooler. He wants to bury this embarrassing past and begins a new life in high school—unsuccessfully. His classmate Rikka Takanashi, a "current"
chūnibyō
patient, has found traces of residual symptoms on him and used the fact to force Togashi "making a contract" with her.
Audio Tracks:
#1: English [Stereo] 224kbps AC3
#2 Japanese [Stereo] 224kbps AC3

Subtitle Tracks:
#1 English Signs/Songs
#2 English Subtitles

Video Track:
H.264 720x480

Source:
RAW DVD ISO [Lupin the Nerd]

Encoder:
jeffcosta123
Lite Episodes only have Japanese Audio and English Subtitle
Original Poster: jeffcosta123
Size: 3.5 GB
Running time: 24 minutes per episode
Number of episodes: 12
Original run October 4, 2012 – December 19, 2012
Directed by Tatsuya Ishihara
Written by Jukki Hanada
Music by Nijine
Studio Kyoto Animation
This was based on the light novel series written by Torako. In addition to a second season a movie has also been produced but neither are available to me in dual audio. Watch this one, it is a treat.